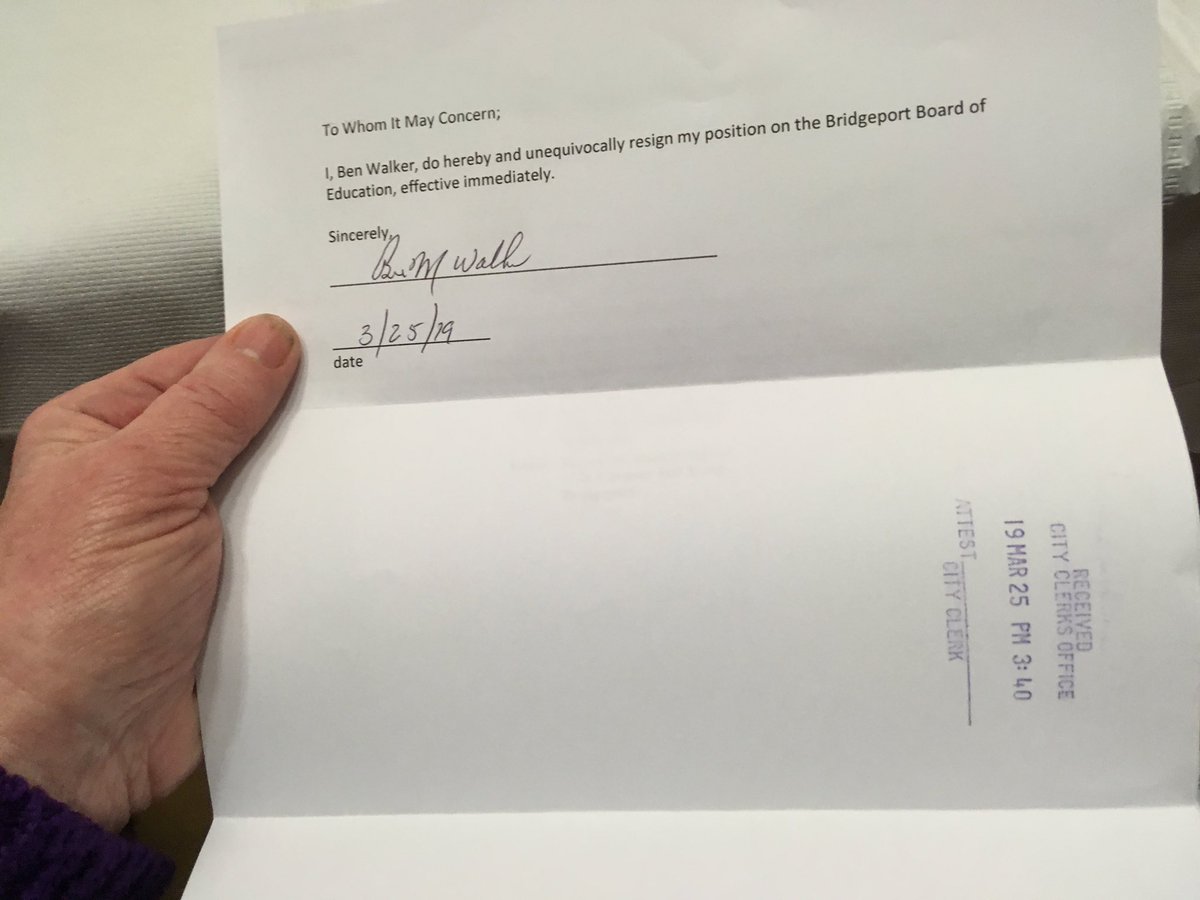 Just when you thought no other controversy could educate the public about the machinations of the Board of Education, Ben Walker, elected in 2015, has resigned triggering another 30-day period for the other eight school board members to fill his position. If that does not happen Mayor Joe Ganim has the power to appoint.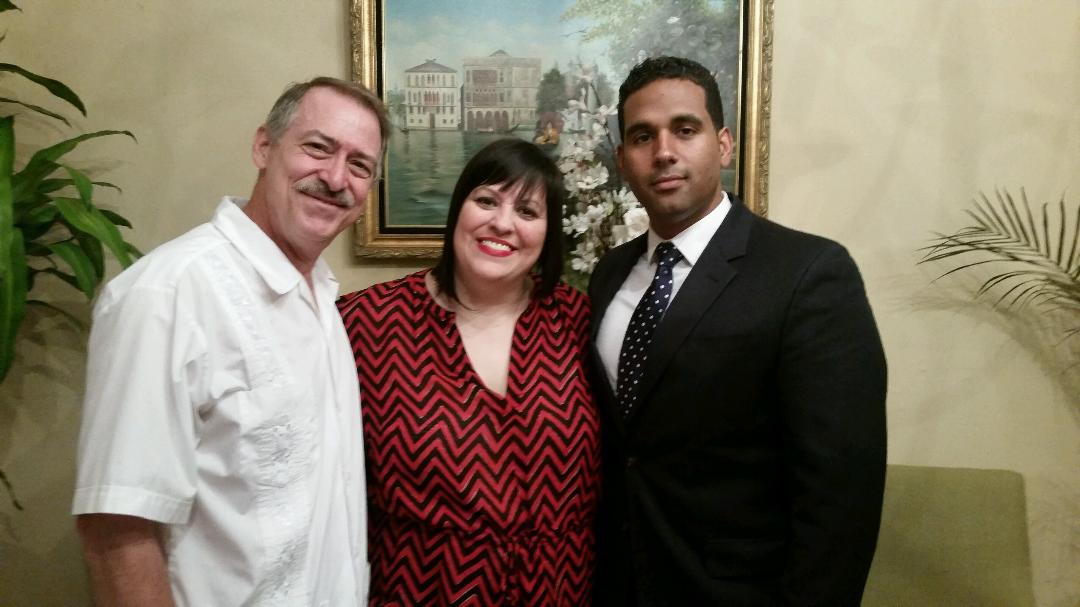 Walker, part of a minority voting bloc with board member Maria Pereira, had surreptitiously switched his party affiliation from Democrat to Libertarian more than a year ago.
The retired Greenwich music teacher ran with Pereira and Dennis Bradley on Joe Ganim's mayoral line. Walker was up for another four-year term, as Pereira, this year. Pereira has not announced if she'll run again while Bradley resigned recently following his November election to the State Senate.
Two weeks ago, Joseph Lombard was selected by the board to fill Bradley's vacancy. School board elections operate under state-mandated, minority-party representation which means six Democrats must be complemented by three from another party or unaffiliated. As a result this timeline was announced with the required provisions for a replacement.
Lombard was appointed as an unaffiliated voter under the assumption that he fulfilled that requirement. But when that occurred, Republicans John Weldon and Chris Taylor as well as Libertarian Walker had already fulfilled that regulation. So, how did it happen that a Democrat did not replace a Democrat? No one thought to ask Walker about his affiliation change. Shazam!
Walker was a congenial presence on the school board with refined Texas articulation. If Pereira was the fire, Walker was the ice, choosing his words carefully and thoughtfully, albeit voting against the majority bloc on a variety of school board issues including recent changes in board policies. Walker had not been involved in city politics prior to his election.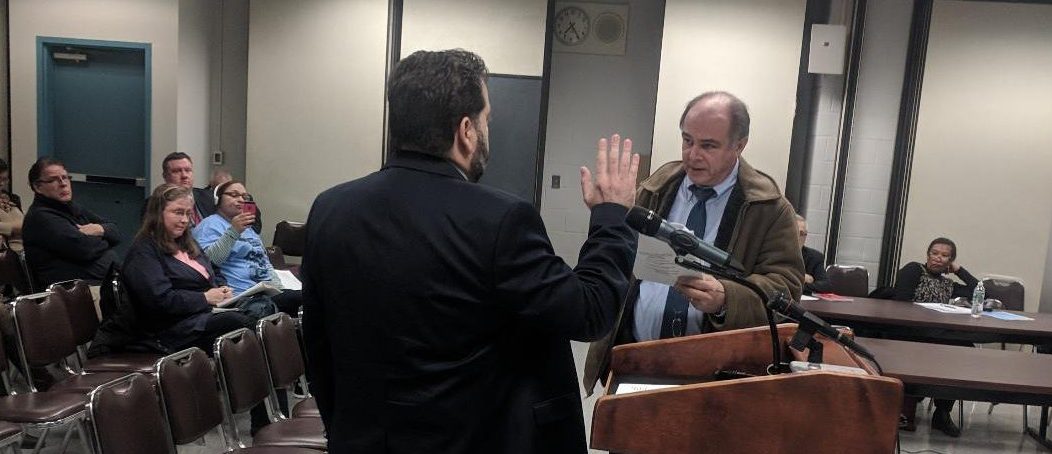 More recently Walker expressed frustration in a February Facebook post about board policy changes:
This is how Democracy dies in Bridgeport. Notice the suspension of the rules? Notice the new bylaws replacing the old? No vetting in committee. No discussion. All because (board chair) John Weldon and his cabal are afraid of "words". He will usurp power that steels my vote, my voice. Stifle the minority voice! He will now proclaim himself Emperor of the BBOE!
He followed up with this OIB-published commentary.