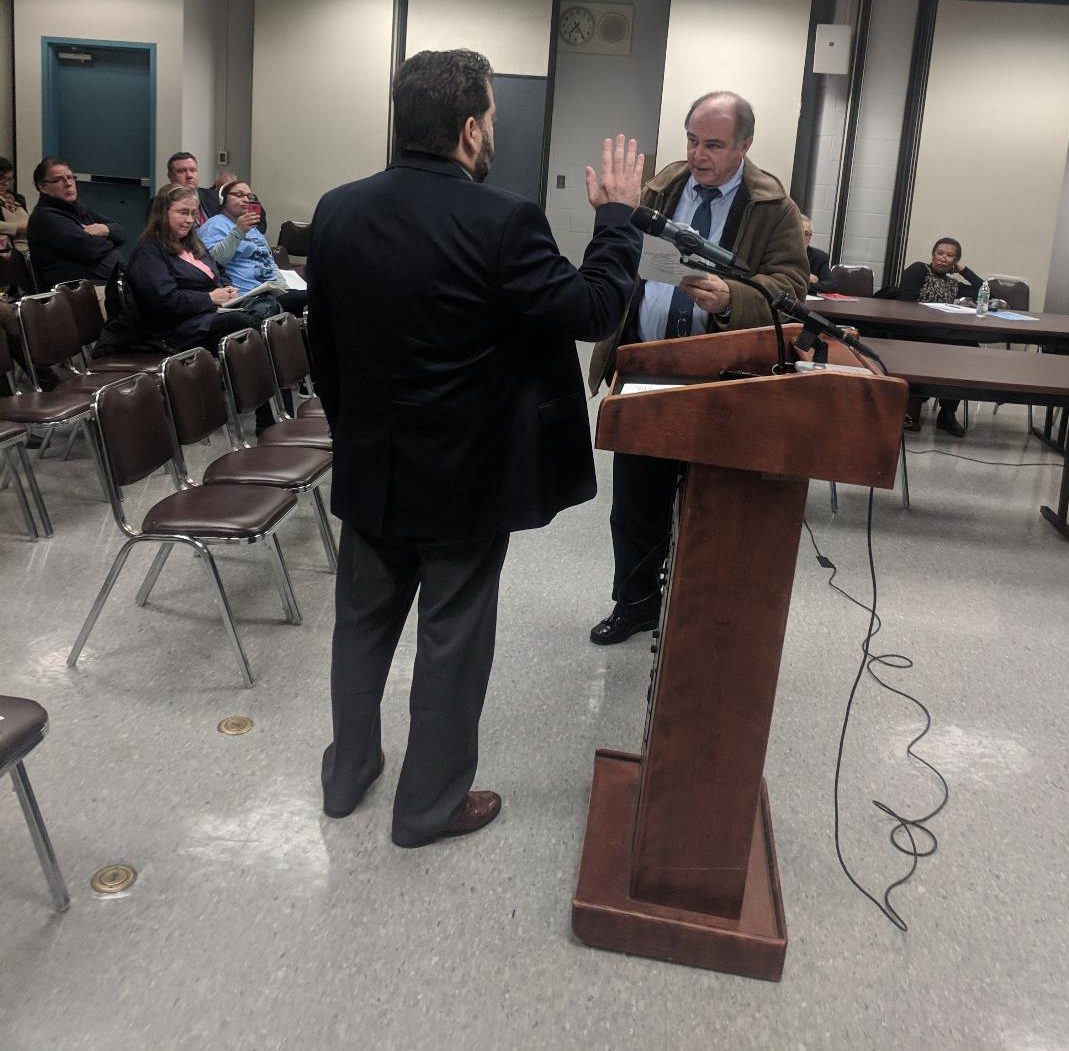 Following allegations, and denials, that the fix was in, Joseph Lombard, associate director of educational funding, training and support at Porter and Chester Institute in Stratford was selected Monday night to fill the school board vacancy of State Senator Dennis Bradley. Lombard will fill out Bradley's four-year term that will expire following the November general election. For Lombard's background see here.
The vote was 5-3 with Hernan Illingworth, John Weldon, Jessica Martinez, Chris Taylor and Sybil Allen supporting Lombard. Maria Pereira, Ben Walker and Joe Sokolovic backed LaMar Kennedy, a special education teacher in Waterbury.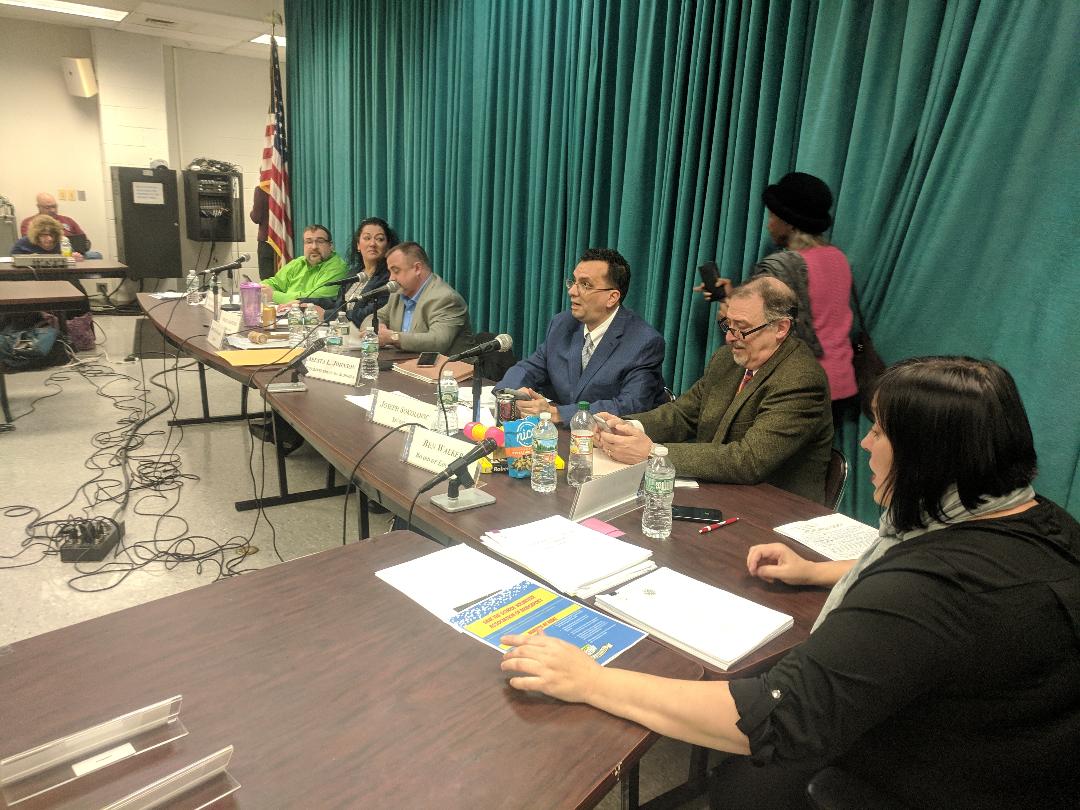 Prior to the vote school board applicant Michael Giannotti who backed Joe Ganim for mayor in 2015 and took a short-term city position before a falling-out with the mayor declared the fix was in for Lombard with input from the city administration. Board members who voted for Lombard denied the charges, as did Lombard who is not politically active in the city.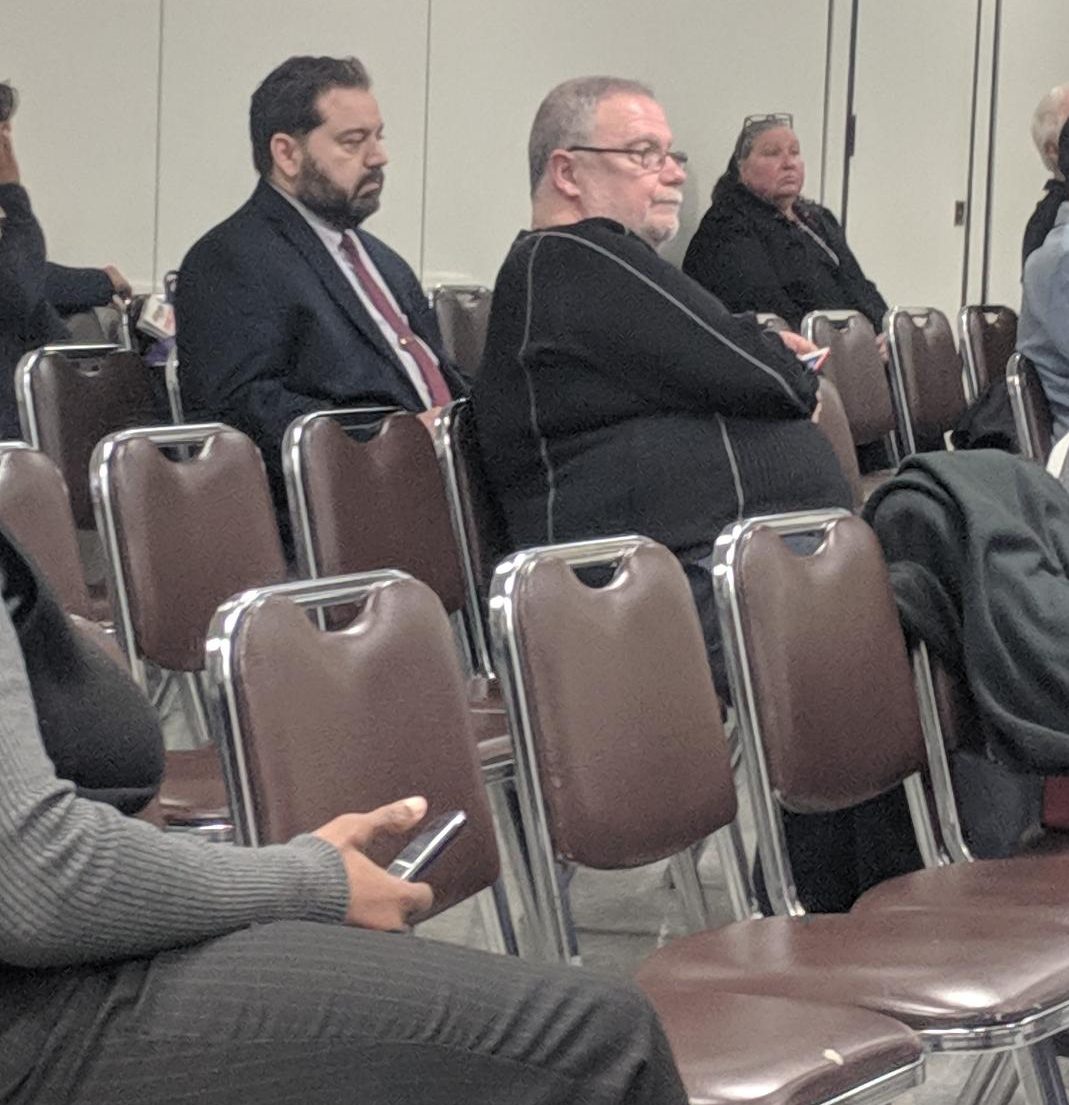 In a huff the emotional Giannotti withdrew his name from consideration during the candidate interview process with the board Monday afternoon at the Aquaculture School.
Giannotti wrote on his Facebook page:
Just left the BOE meeting. Withdrew my name as a possible replacement for Dennis Bradley … all I can say is "only in Bridgeport" … as a gay man I have struggled with acceptance, and at times my own "self worth…" so I have a pretty thick skin. (this is in reference to a BOE member who said that if you run for political office you need to be able to take what people say about you…)

I really thought that the BOE members would have an open mind, and make his/her selection based on qualifications… not on the color of a person's skin, who he/she is friends with or whether or not he/she was political.

But that apparently is not the case..

Since Friday one BOE member said that given the makeup of the school district she (editor's note: a reference to Maria Pereira) would be hard pressed to support "another white male" to serve on the board. And the comments from "friends" as to why they would not vote for me ranged from arrogance to "too politically connected" to laughable to downright racist … again this is 2019.

What about "honest, integrity, humility?"

Plus I was informed before I was to be interviewed at 430 that another candidate had the votes, and that he already met with the current administration.

While I do not personally know the candidate expected to be selected, I do wish him the best..

However, I feel that once again justice is not being served in this great city … the process smelled of a fix from day one..

I was born and raised here, the product of Bridgeport public schools from kindergarten to high school… Harding class of 72, worked for 2 superintendent of schools, was a reporter for years covering the BOE… I guess that wasn't good enough!
Giannotti, once a Democrat, switched to the Republican party in 2017 to run a failed City Council race in Black Rock. Ganim, early in his reelection comeback, appointed Giannotti public safety spokesperson. In frustration Giannotti quit his city position resentful that he was not appointed to the higher paying $100K communications director position.
CT Post education reporter Linda Conner Lambeck has more on the Monday night vote here.