The Town Clerk's Office has approved the nominating petitions of three candidates for the May 7 special election to fill the State House seat of Ezequiel Santiago who died March 15. Former State House members Christina Ayala and Hector Diaz, and ex-school board member Kate Rivera required 36 verifiable signatures of voters in the 130th State Assembly District to join Democratic-endorsed Antonio Felipe and Republican-endorsed Josh Parrow on the ballot.
Special elections are generally sleepy, low-turnout affairs where perhaps 400-500 votes may be enough to win in this district. Absentee ballots will be available Friday April 5th in a historically large absentee district with a number of key senior citizen housing units.
The district covers Downtown, South End and portions of the West End and East Side.
See district map here.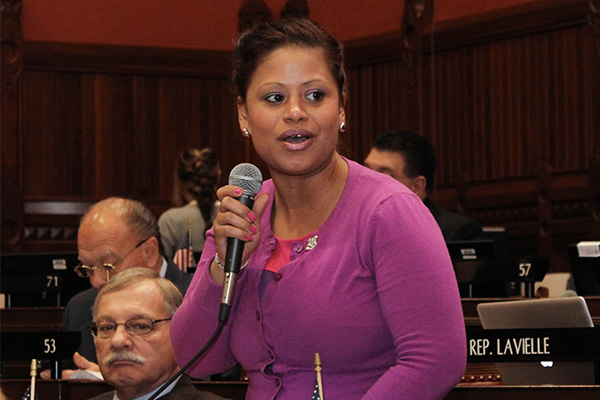 The endorsed candidates Felipe and Parrow will appear first on the ballot, followed by Ayala, Diaz and Rivera. The three petitioning candidates are all Democrats. All registered voters in the district are eligible to vote.
Candidates may participate in the state's Citizens Election Program of publicly funded campaigns. Candidates must raise $3,800 in donations of $250 and less from at least "113 residents of municipalities included, in whole or in part, in the district" to receive a public grant of $21,112.50. Easier said than done.
Petitioning candidates have the added burden of securing hundreds of district signatures to qualify for a whole or partial grant. The public money application deadline is April 23.