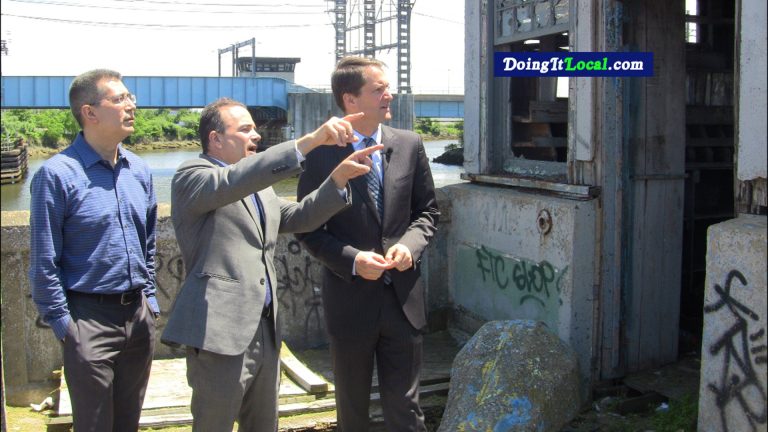 Mayor Joe Ganim on Thursday announced the Connecticut Department of Transportation has committed funds to cover 50 percent of the cost to build a new Congress Street Bridge that has an approximate $24 million price tag.
Ganim says this approval of state funds matches the City Council's previously approved $12 million of city capital allocated for the construction project.
Ganim wants to move forward with the process to build a new bridge in a 2019 election year.
"We are thrilled to receive the matching funds for the $24 million project that will have a huge impact on Bridgeport's infrastructure and rejoin our communities," said Ganim in a prepared statement. "Rebuilding the Congress Street Bridge will have a tremendous and positive economic impact on the downtown and East Side in addition to improving safety response. It's great to make this announcement on Governor Lamont's first day in office. We appreciate all the work that our state legislators have done to champion this project. I'd like also to thank our federal delegation for all their support in getting legislation passed that made this state funding opportunity possible."
The bridge that fell into disrepair decades ago and was eventually removed was located next to city Fire Headquarters. It has choked off quick public safety access to the East Side as well as curtailed business for merchants.
Federal officials last year with an assist from Congressman Jim Himes declared the Pequonnock River north of the bridge a non-navigable waterway for commercial boat traffic. As a result a new bridge can be a fixed span reducing the cost of bridge reconstruction.
A formal announcement about a timeline to build the new bridge is expected late next week.