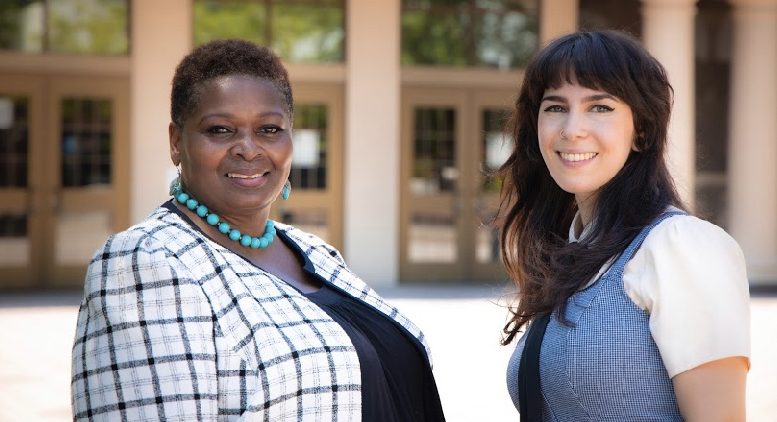 When the City Council resumes in-person sessions in 2022, anti-vaxxer Wanda Simmons must provide Covid test results every two weeks within three days prior to the meeting, according to City Council President Aidee Nieves a heavy favorite to maintain the leadership position when the new session of the legislative body begins in December.
The council generally meets the first and third Monday of most months.
Simmons, just days after edging incumbent Eneida Martinez in the September Democratic primary, was diagnosed with Covid which landed her in the hospital for several days. She did not reveal her opposition to taking the vaccine during the primary season while campaigning actively in the East End neighborhood, including door knocking, fundraisers, interaction with campaign supporters and large crowds.
Simmons disclosed her stance while in the hospital claiming it's a personal choice. Except she hid her position during the campaign which certainly would have changed the tone in a race that involved a seven-vote swing. The focus of the campaign would have segued from Martinez's management of an illegal afterhours joint where a man was shot to death last year to an anti-vaxxer's touch points on the campaign trail and potential to spread illness.
Martinez ran a spirited write-in campaign in the general election, after learning of Simmons anti-vax position, garnering 173 votes. Her council partner Ernie Newton captured the most votes with 355, followed by Simmons' combined 330 votes running on both the Democratic and Working Families Party lines. Martinez as a write-in ran far ahead of the 70 votes tallied by Simmons' WFP running partner Victoria Majewski. Another write-in candidate Devon Brown received zero votes.
Nieves says she anticipates resuming in-person council sessions possibly in January while keeping committee meetings remote which she says has contributed to stronger attendance.
She also wants the council chambers upgraded electronically to accommodate live streaming of in-person sessions "for residents to see from home and on social media."
Council members and other newly elected officials will be sworn in the first week of December. The first order of business for the council will be election of the body president, followed by committee assignments.