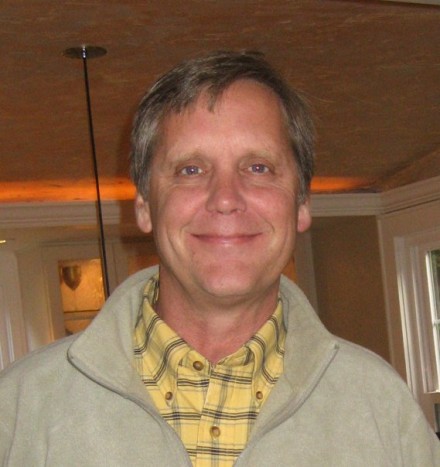 The work of David Barbour will be on display at the Discovery Museum on Park Avenue starting September 8 through December 31 in honor of his 27 years as a working architect in the city. The retrospective "My Life in Bridgeport" is the first of its kind for an architect at the museum. Opening day will include interactive exhibits, Barbour's drawings, a planetarium show and games for children. David Barbour is one of the good guys, a genial neighbor devoted to the city. Check out more about Barbour and his Discovery exhibit below:
Barbour's work stands out because it has quietly shaped the external and internal spaces of Connecticut's largest city for nearly 3 decades. His specialty is blending architecture with activism. And, he's fought for the voiceless and disenfranchised, often without compensation.


For example, Barbour saved a beloved community market from demolition and spared a neighborhood with triple-decker homes and single-family homes the scar of a six-story condo complex in its center.

"They wanted to build a six-story condo in a three-story neighborhood," says Jack Collins, a longtime Black Rock advocate. "David stepped in, pro bono, and sketched a drawing for the zoning board that convinced them of the project's inappropriateness for the neighborhood."

Again, pro bono, Barbour went to Hartford and secured more than $2 million for the attractive Gateway to Black Rock and helped acquire funding to aid the iconic Fayerweather lighthouse and the Burroughs Community Center. His efforts have touched numerous neighborhoods and range from a downtown hotel and historic homes on Washington Park to a master plan that identified projects of importance citywide.

Recently Barbour helped design Knowlton Park, a park that brings green space to one of Bridgeport's roughest neighborhoods.

"David Barbour is a tremendous architect, but he's also a visionary," said David Killeen, a Knowlton Park advocate. "Where other people shrug at a space, he sees an asset."

Barbour is currently coordinating improvements to the St. Ann School campus. And, he is drafting shared space with the pubic K-6 elementary school, Black Rock School.

St. Ann Parish

"With other architects, it takes meetings–and a check–to get anything started," said former mayoral candidate Rick Torres. "When I describe a dream to David, he's sketching on a napkin before I can finish speaking."

The accolades are numerous.

"David is not only a great architect; he is a great community activist," said former US Comptroller General David Walker.

"David is a special person," said Ernest Trefz, one of the most successful McDonald's franchisees in the world and a Barbour client for years. "He is gifted with a great creative mind. Above all, he's flexible, whether working on a mansion or a three-family house on the East Side of Bridgeport."

Barbour has consistently helped the city he lives in, while working across the Gold Coast earning his living.

Barbour's residential work.

"I love the spectrum of buildings and people here," Barbour said. "It's not like anyplace else. There are fantastic homes here. I like to create spaces where things happen between people."

"My Life in Bridgeport" will run from 11 am to 3 pm on September 8th at the Discovery Museum, 4450 Park Avenue in Bridgeport (www.discoverymuseum.org) or 203-372-3521. Further information can be obtained by emailing beth@davidbarbourarchitects.com or 203-335-4474.