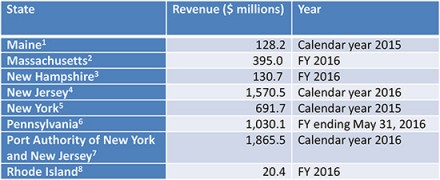 State Rep. Jack Hennessy who represents the North End in the state legislature wants your opinion on Connecticut bringing back tolls as the state's red ink tolls messier numbers seemingly every day. See survey here.

From Hennessy:
A couple of points to consider:
• Tolls are no longer the archaic toll booth structure of the past. They are an electronic overhang.
• Connecticut residents would have to pay a fee as well, albeit discounted.
• The revenue would offset what we currently allocate in taxes towards transportation/road and bridges repair.
• Fees from tolls is one of the few ways to capture revenue from out-of state travelers and commercial vehicles.