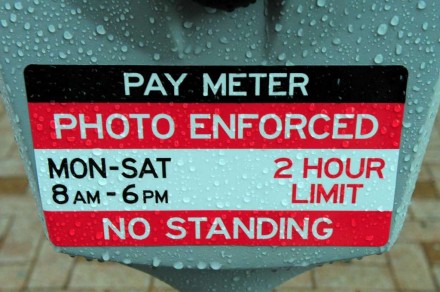 Taken to task by retired Superior Court Judge Carmen Lopez who pushed back on her $40 parking meter ticket, the city is still working out kinks to implement a grace period Downtown.

The parking meter effort is headed up by mayoral aide Ed Adams.
From Brian Lockhart, CT Post:
So the Ganim administration, by late March, had come up with a public relations strategy. For two months, first-time offenders who park at a meter for 5 to 15 minutes without paying would receive a warning, and everyone else would be mailed a $15 voucher along with their $40 ticket, reducing their out-of-pocket expense to $25.

… "Say you're license 1234x. The first time that you park (and receive a ticket) within 60 days, you'll get amnesty. That's your first ticket within the 60 days," Adams said. "The Complus system has to recognize the next time your plate comes up, you're getting a regular ticket. It's complicated. We're making it complicated because we're doing this."

With the grace period on hold, the city has been scheduling hearings at City Hall for drivers to appeal their parking tickets.

Asked what he would say to drivers who have already paid or are facing $40 tickets even as he prepares to rollout a grace period, Adams said, "We're doing the best we can."
Full story here.