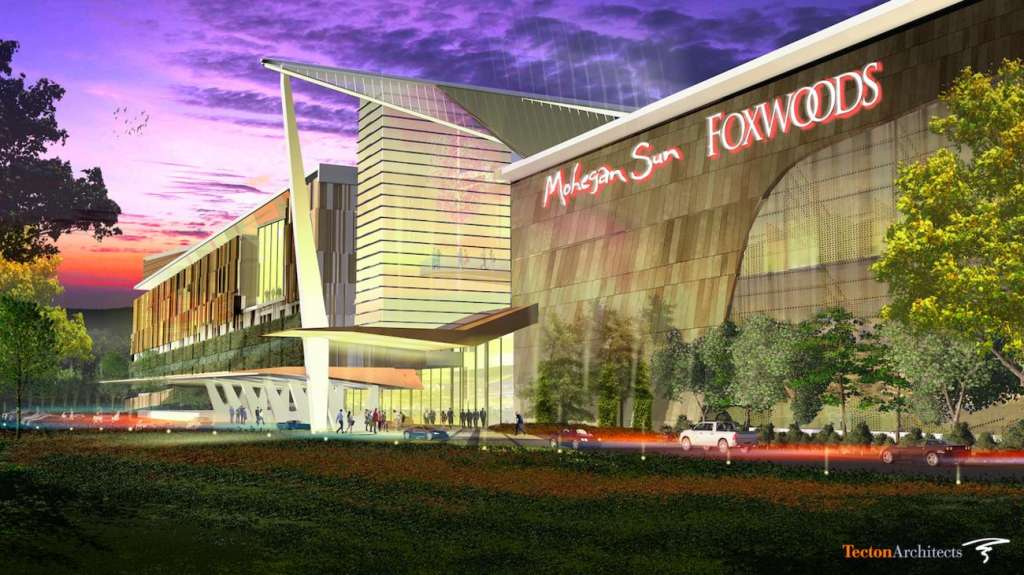 The gaming machinations continue in Connecticut just not as high profile the past two legislative sessions when MGM Resorts made a huge splash with its proposal for a $675 million waterfront destination at the Steelpointe Harbor redevelopment area.
Such a proposal requires legislative approval against the backdrop of Connecticut's gaming compact with the two tribal nations that operate Mohegan Sun and Foxwoods providing 25 percent of the slot take in exchange for exclusivity. Break the compact, the tribes declare, and the flow of slot money dries up. Connecticut's take last year was $263 million.
MGM has asserted an open, competitive process for a commercial destination is a better deal for the state. The gaming giant's public visibility this legislative session–while still maintaining an interest in Bridgeport–has been hushed.
The tribes maintain they have exclusive rights to everything gaming related in the state moving forward including sports betting, something the parimutuel industry in Connecticut led by Sportech challenges. Sportech is licensed by the state with more than a dozen off track betting facilities in Connecticut including one on Bridgeport's East Side.
MGM's signed land deal with the developers of Steelpointe Harbor operated by Robert Christoph Sr. and Jr. expires in September. Will MGM push for another deal or will the tribes position for the waterfront property? It's the most prime waterfront land in the city.
In recent weeks the tribes have been meeting with city development officials and members of the eight-member legislative delegation expressing interest in a Bridgeport development. Is it on the same scale of MGM's proposal or is it more closely aligned with its proposal to build a more than $300-million gaming resort in East Windsor to counter MGM's Springfield, Massachusetts destination that opened last year?
The tribes have received both state legislative and federal approval for the East Windsor site, called Tribal Winds, something MGM has threatened to litigate because the facility was approved on non-tribal land. So there's precedent for the tribes to cut a deal directly with a municipality paired with legislative approval to build on non-tribal land.
In a nearly saturated northeast market what's the one last prime market area for gaming? Fairfield County, given its wealth. As the legislative session winds down look for the tribes to intensify discussions with local and state officials to determine if a Bridgeport destination makes sense for its gaming portfolio.