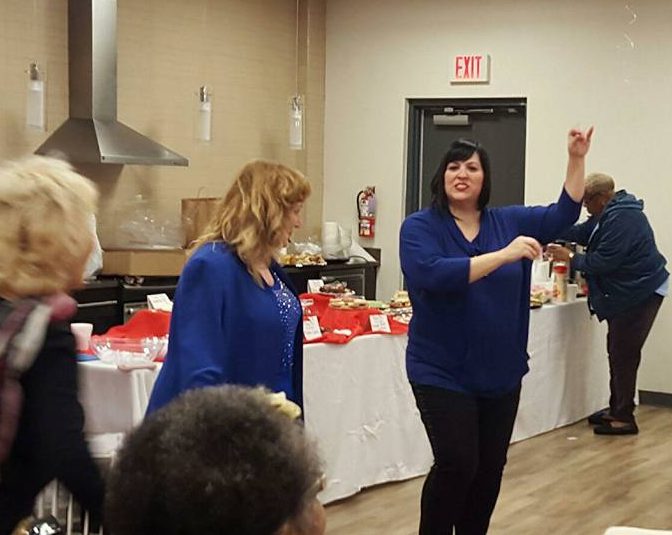 About 50 percent of the funds spent by State Rep. Jack Hennessy's reelection campaign has been allocated to staff wages, an extreme outlier for a pint-sized political contest, with $4,500 of the loot going to City Councilwoman Maria Pereira who's managing the race against endorsed Democrat Marcus Brown in the Aug. 9 primary.
By comparison, according to the latest public filings with the State Elections Enforcement Commission, the Brown campaign has spent a scant fraction on staff so the vast majority of the money in the last week will go directly to voter contact such as mailings, door knocking and phone banking that maximizes turnout.
Of the approximate $22,000 in expenses paid by the Hennessy campaign half has gone to wages, Pereira receiving the largest payout, as of the July 26 end date of the latest filing. Campaign Treasurer Joe Sokolovic, a member of the Board of Education, has received $2,000.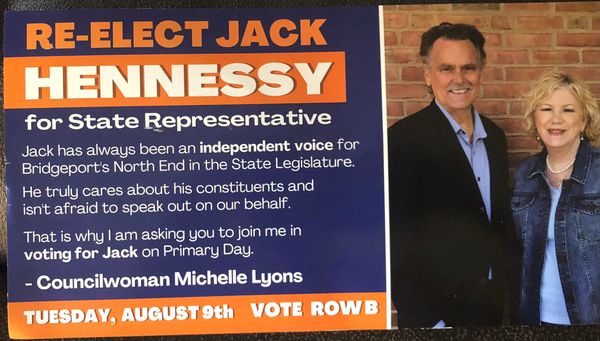 Both Hennessy and Brown campaigns have received a $33,000 grant from the state's Citizens Election Program of publicly funded races. Harnessing those dollars to maximize voter impact, especially in low-turnout elections can be the difference between winning and losing.
The Hennessy campaign hasn't been a happy house lately with two staffers quitting the past two days from Pereira's tyrannical managing. Former State Rep. Chris Caruso was pushed out of the campaign weeks ago after he had signed on to be treasurer and advisor for no pay.
That's the dark and light of it when dealing with Pereira's recalcitrance. She works hard but does she work smart? Hennessy is likely holding his breath each day that she doesn't abandon ship among the divisive forces. If Hennessy shows a smidge of sympathy to an offended party, be it a volunteer or paid staffer, Pereira will blow a cork. Hennessy will be ready to pop a bottle of Jack if he hangs on. Pereira has spent a lot of time banking absentee ballot votes for the campaign so we'll see if there's enough overage to put Hennessy over the top on primary night.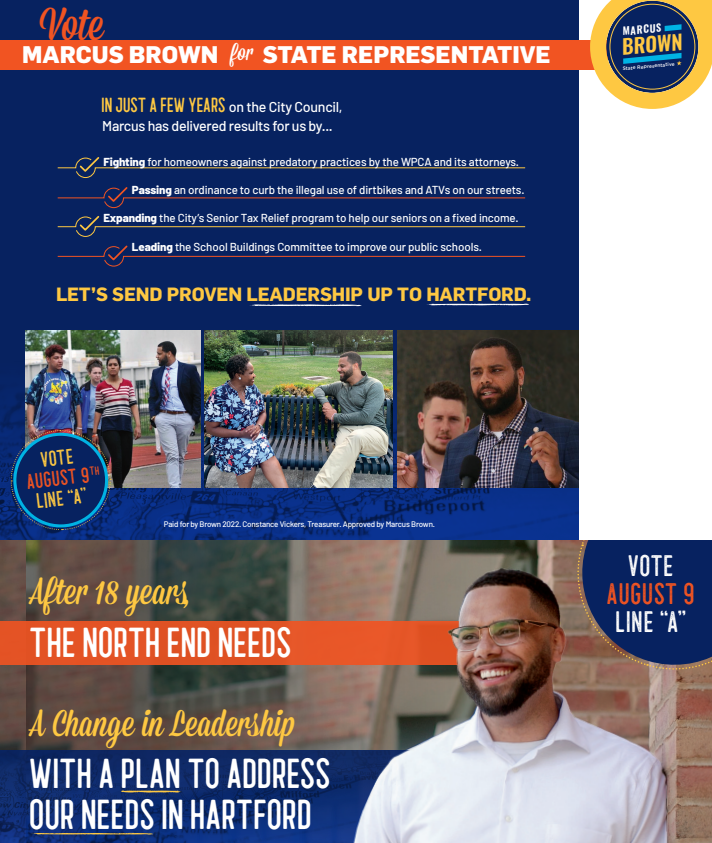 Latest Brown mail piece
Connecticut's 127th Assembly District covers a large portion of the North End and piece of the West Side. Voting precincts are Winthrop, Blackham and Read schools.
This has been a trying week for Pereira. On Monday the City Council stripped her of committee assignments after she refused to apologize for making disparaging remarks about councilman Ernie Newton.
Pereira had been previously holier-than-thou when it comes to paydays for hired-gun campaign operatives, touting her volunteerism for this campaign and that. She has now decided to join the payday party. So confident is she of a Hennessy victory on Tuesday that she's wagered a $1,000 personal bet with Democratic Party Vice Chair Anthony Paoletto who's backing Brown.
One Brown campaign operative cracked Pereira's hedging her bets. "No wonder she's getting paid."