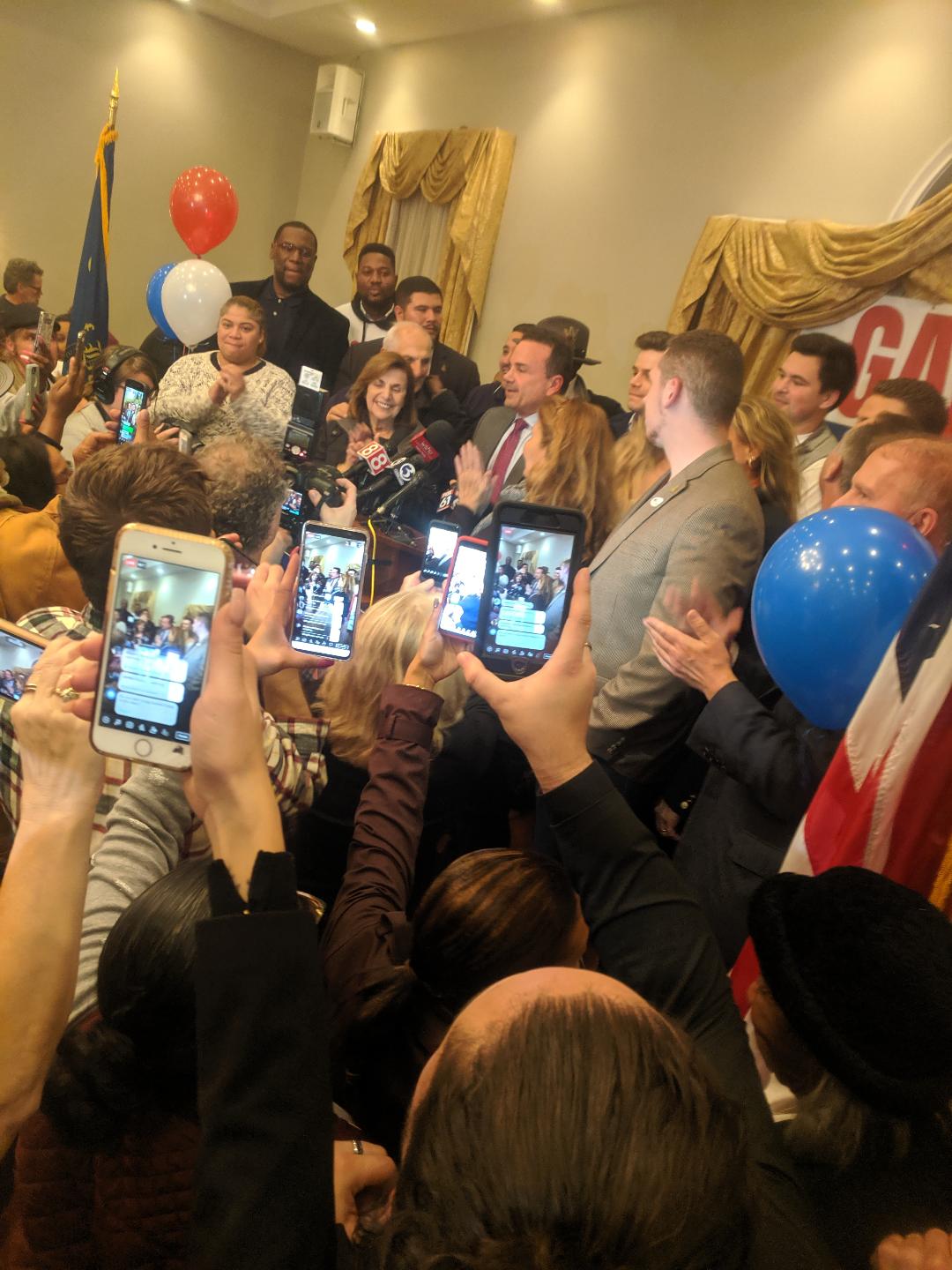 One week after the general election it's time to take inventory of the vote. We start with the premise that write-in candidacies are extraordinarily difficult given no ballot line for State Senator Marilyn Moore, the closest rival of incumbent Joe Ganim who essentially doubled her vote total with Republican John Rodriguez and three other write-in campaigns trailing far behind.
Moore's lack of a general election ballot line was a self-inflicted laceration when her campaign operatives failed to secure the required signatures to appear on the Working Families Party line.
The WFP line was the intended back-up plan if she did not prevail in the primary. Ganim won it in a close vote. Moore supporters brought a lawsuit challenging the results but Superior Court Judge Barry Stevens ruled allegations of absentee ballot fraud were insufficient to alter the outcome. The case is now before the Connecticut Supreme Court under appeal.
In the primary Moore won white precincts while Ganim took Hispanic areas. The black vote was about even with Moore having an edge in the machine count.
It was a different story in the general election with Ganim running up large margins in all demographic areas except for heavily white Black Rock which has emerged as the liberal lion, anti-establishment of city politics when once the bastion of Republican turnout. It was the only area Moore won. She did not carry her home voting precinct Central High School.
In the primary Ganim suffered a Hispanic turnout lapse that was corrected in the general election when his campaign organization paid closer attention after taking it for granted. The Hispanic precincts that underperformed in the primary such as Marin, Barnum and Harding produced Ganim's largest percentage margins by more than 3 to 1. Moore's outreach in those precincts, be it messaging or organizational woes, failed to materialize beyond a handful of Hispanic operatives opposed to Ganim.
Black precincts that were competitive in the primary also went heavily for Ganim such as Dunbar, Wilbur Cross and Hallen.
In the primary Moore had significant support in her senate district that did not materialize in the general election, except for Black Rock.
A number of things came into play in the general election that carried Ganim to a substantial win: Moore, as a candidate, tone deaf to establishing a core foundation for running, a message of contrast, how she'd be different, building bridges instead of an ivory-tower-come-to-me mantra, reaching out to all segments of the community, Ganim's campaign operation getting its act together and the incumbent putting his seasoned retail skills to work.
Timing is crucial in politics. The Ganim anti-vote gravitated largely to Moore in the primary. It was there for Moore to take out Ganim in the primary.
The momentum shifted back to Ganim after Moore failed to build upon the "Moore movement."
She never took ownership of gaffes. It was always someone else's fault.
Hard to win that way.
Link to full precinct results ELECTIONVOTINGDISTRICT-11052019 – November 2019 Municipal Election (3)
Mayoral results by precinct: