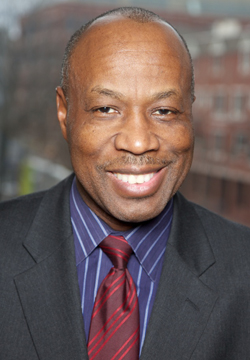 A lot has been going on at the Bridgeport Housing Authority the past few months: the hiring of interim Executive Director Jim Miller, borrowed from New Haven's housing authority, a demolition plan for Marina Village in the South End as well as new police patrols. An update from Miller, pulled from the BHA website:

Even before he came on the job the newly appointed temporary Executive Director of the Housing Authority of the City of Bridgeport, Jim Miller addressed the South End Community at the Walters Memorial AME Zion church recently. The hot topics were the demolition of Marina Village, the relocation of its residents and the future of the Marina Village site. Miller and his staff assured residents that demolition will take place in an orderly fashion and the housing needs of each Marina Village resident will be properly addressed.

Miller said some Marina Village residents will relocate to the Broad Street Housing Development just south of the Bluefish baseball stadium as well as to a future development site at the Former Father Panik Village site. He went on to say that all public housing development in Bridgeport from this point on will be mixed use developments which are more successful housing programs. Miller and his staff pointed at projects they have completed in New Haven as examples of how housing can be done right. Critical to the Housing Authority's South End redevelopment plan is a Choice Neighborhood Planning Grant the Authority will be applying for this spring.

Miller assured those in attendance that he will continue to report back to the community as the Marina Village issue progresses and fully expects to begin construction at the Broad Street Development site within 18 months.
For more: www.bridgeporthousing.org/about/about.html