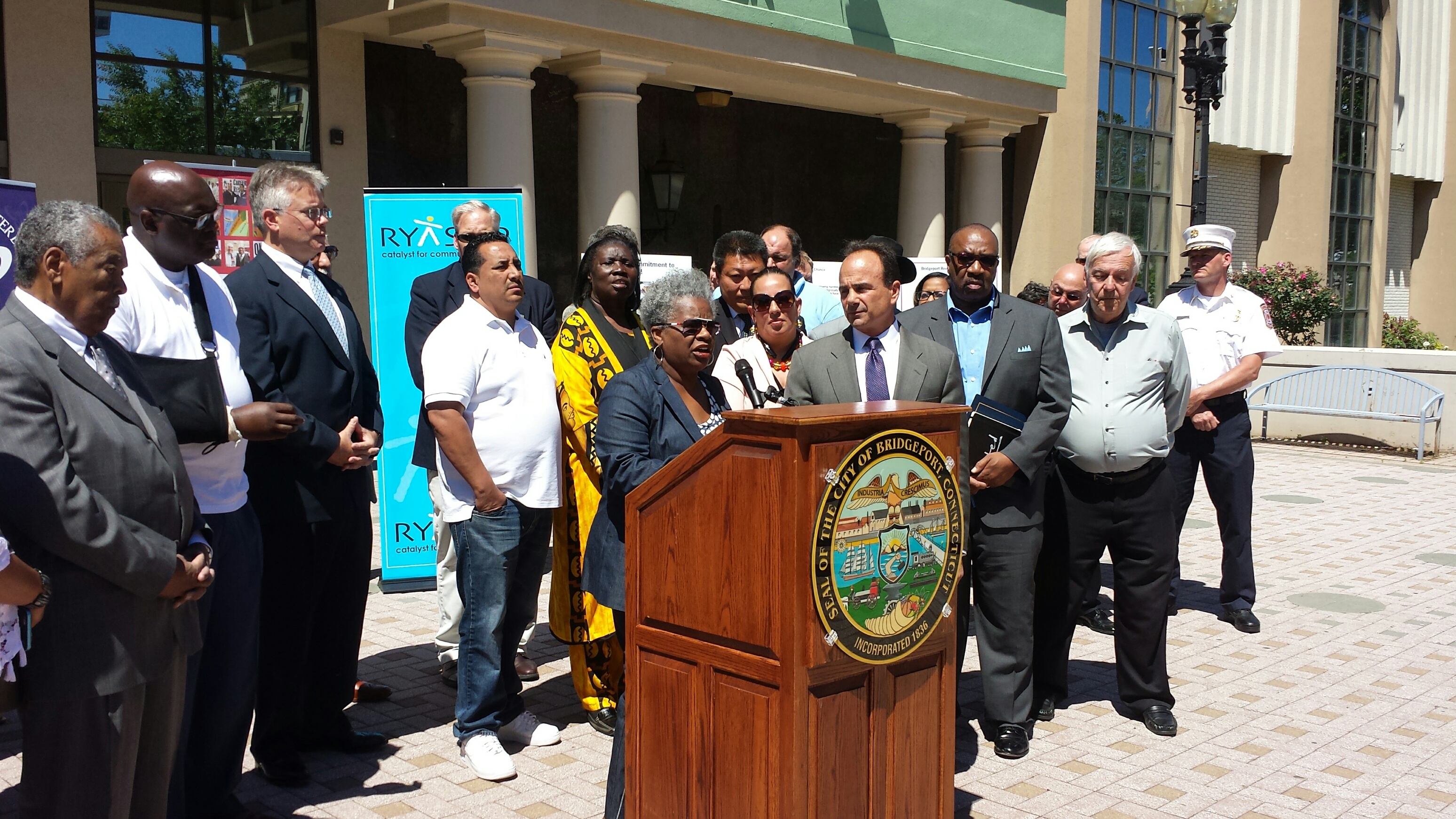 What's cooking politically for 2019? A messy special counsel probe into a Republican president facing inquisition from a Democratic-controlled U.S. House of Representatives; new Connecticut Governor Ned Lamont enjoying a Democratic-dominant legislature navigating revenue items such as tolls, sports betting, expanded casino gaming and commercial marijuana; a reelection campaign of Mayor Joe Ganim against to-be-determined opposition.
When it comes to politics, Connecticut's largest city rarely disappoints, right? Could we face another wild ride as was the case in 2015 when Ganim made a historic comeback lancing incumbent Democrat Bill Finch in a primary on his way to a general election win?
Four years ago Ganim was assembling the pieces to challenge Finch who was preoccupied with the specter of Ganim's return than running heavily on his own record. Finch had all the advantages: power of incumbency, public payroll, huge financial resources, a majority of the party backing him, albeit undercut by Ganim exploiting Finch's soft spots.
Not anyone was going to defeat Finch four years ago; it required someone of Ganim's retail skills, volunteer base and financial support to take him out.
Fast forward four years and it's the same, not just anyone's gonna be a threat to Ganim, barring something kooky happening.
Ganim will be heavily financed, he'll build more party support than Finch, he'll enter the gut of the campaign not raising taxes for three straight years, development projects are underway–some Ganim initiated, some left over from Finch–that he'll tout on the campaign trail.
That's not to say Ganim isn't vulnerable in some neighborhoods, particularly Black Rock, seething from the 2016 revaluation of taxable property that croaked their bank accounts coupled by his insatiable appetite to run for governor so soon after Bridgeport voters brought him back. Still, campaigns are about matchups and the opposition must be sufficiently financed with a strong volunteer core to make the case why the incumbent should be fired.
The highest profile name emerging, given her elected position, loathing of political establishment and resistance to Ganim is State Senator Marilyn Moore. If Moore gets in she'll have little political support, both by design and discipline. Moore is not a political schmoozer, even among her Bridgeport legislative delegation peers. She likes to maintain distance. What she sees as a nod to an outsider's appeal they see as lack of team approach pushing a unified legislative agenda.
Case in point is her reluctance to attend delegation meetings to craft strategy in advance of the January legislative session. For them that's lack of team play, for her it's breach of her outsider's existentialism. In deference to Moore's point of view, embracing the political establishment did not foster her state senate elections, and some of her supporters (paging former City Councilman Bob "Troll" Walsh) argue if you're going to be an outsider you must go all the way, there's no in between.
But isn't there a balance to what you do governmentally in the cause of team spirit to further your future political ambitions?
Running for state senator is a different animal than running for mayor that brings a broader audience, requires passionate volunteer base with the financial resources ($250,000) to hammer home a message to inspire voter turnout. You can't show up in April with no pieces in place and wage a representative battle.
That's not to suggest potential Ganim opponents aren't building the blocks for a campaign infrastructure. You just can't show up in April without them in advance of a September Democratic primary.