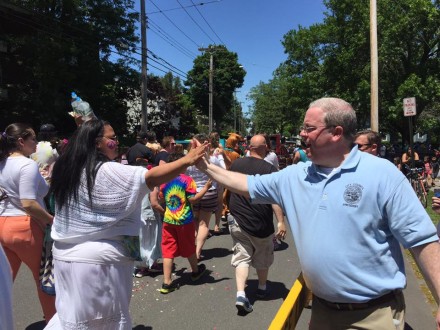 It's been a relatively quiet summer for the City Council beyond ear-splitting cries from angry residents following July 1 tax bills. The next full meeting will not take place until September 6. The larger question is what is the future of City Council President Tom McCarthy who was lanced in an August 9 Democratic primary by incumbent State Senator Marilyn Moore.

Within the last year McCarthy saw his ally Bill Finch defeated by Joe Ganim in a primary, then watched as Ganim basically doubled the vote of petitioning candidate Mary-Jane Foster whom McCarthy supported in the general election, negotiated a severance package of $35K and two year's health benefits from his city job as Ganim sought to fulfill a campaign pledge to eliminate conflicts of interest on the budget and legislative body, turned down a labor relations job offer from the City of New Haven to instead challenge Moore in a primary, and voted for a spending package in a revaluation year that drew the enmity of primary voters.
In politics timing can be everything, good and bad.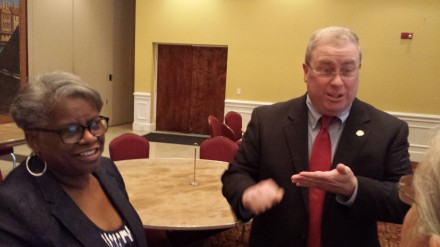 Fresh-faced and gregarious, McCarthy had earned a name for himself quickly just out of law school. In the late 1990s, introduced to politics by then City Council member Maureen Driscoll, he worked on several city campaigns, earned a reputation as a hard worker and built a strong alliance with Town Chair Mario Testa. By 2001, during JG1, he was working in the Labor Relations Office and had won a seat on the City Council. Shortly after Bill Finch's election as mayor in 2007, McCarthy was named council president by his peers.
In 2008, content with being council president out of loyalty to Finch, McCarthy turned down a chance to run for State Senate. Democrat Anthony Musto of Trumbull defeated Moore in a party primary on his way to a general election win over Republican Rob Russo. Musto maintained the seat until 2014 when he was knocked off by Moore in a primary.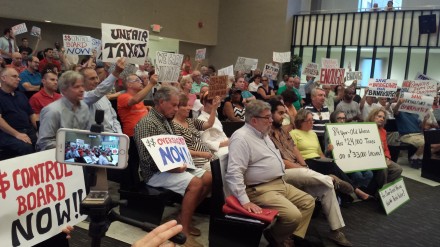 As council president during Finch's mayoralty McCarthy worked closely with Finch, critics argued too closely, shepherding city business. How could the head of the legislative branch who was on the city payroll serve as a check on the executive branch? McCarthy did not back down from critics, arguing he was his own man. Still it created some cracks and openings for critics.
Within a few months of Ganim's election McCarthy was off the city payroll and seemingly unshackled by conflict. But a bomb was ticking in the city budget with the implementation of revaluation of city property that Finch persuaded the governor and state legislature to put off for a couple of years so he did not have to face the fallout in an election year.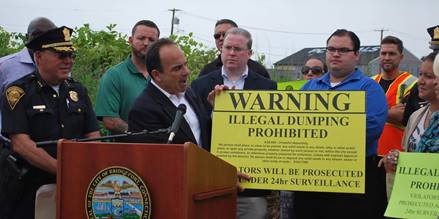 While Ganim and city finance officials argued that reval would produce a mixed bag of lower taxes, higher taxes and staying the same based on assessments, the homeowners hardest hit lived in the Bridgeport portion of the 22nd State Senate District such as Black Rock, West Side and the North End. Homeowners were apoplectic and McCarthy, as head of the budget-approving body, was first in line to face the fire.
Moore defeated McCarthy in Black Rock 351-102, on the West Side 268-99, and in two North End combined precincts that included McCarthy's base support it was 585-441. It sucks to lose, but McCarthy was defeated handily across the city and only managed to run about even with Moore in suburban Trumbull and Monroe.
So what does McCarthy do now? Priority number one for McCarthy is finding a job. He campaigned full time during the primary.
McCarthy's council seat comes up next year. At 42 years of age he's still council president and next in line if anything happens to the mayor. But serving as council president can be a grind keeping the legislative and budget business flowing tapping 19 other members. Although it comes with a level of power, it is often a thankless position accompanied by a $9,000 stipend (as other members receive) in lieu of a paycheck.
Even some of McCarthy's critics agree if he decides to pack it in, who on the council is capable of replacing him to keep city business flowing? Some argue, the bench is not deep.
And although Ganim and McCarthy at times have had a frosty relationship, Ganim's gonna ask, who's the alternative to McCarthy?