It's time to bark in the burg. Led by citizen financial watchdog John Marshall Lee, a forum for discussion, ideas and "barking points" has been launched at Watchdogs Bridgeport, a showcase for city issues. Lee says all fiscal hounds are welcome.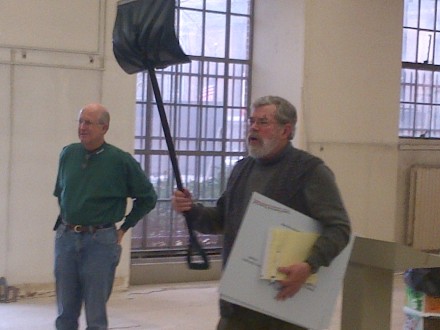 Lee has emerged in recent years as a citizen journalist, mining lowly attended City Council committee meetings, budget hearings and city officials for information, a modern era Lieutenant Columbo–just when you thought he was done–returning with another question or observation. He's a stick in the eye of the political and government establishment. At recent City Council meetings, however, he's had lots of company from angry taxpayers entering the public puppy pool.
From the Watchdogs website:
Personal Message from the Chief Watchdog:
"Welcome neighbors and taxpayers … those of us who live in or love Bridgeport see our urban history and cultural diversity as something to respect and encourage. WHEN we see value in a person, a property, or a process we act to secure it and protect it. We support community good when we provide a place to celebrate that which is of value and listen to the voices of those who would warn us of danger to our rights, resources and respect. Watchdogs and whistleblowers are specifically welcome, here."

By joining, you will be able to:
– Post your own discussion topics
– Reply/comment on current postings
– Become a subscriber to topics of interest
– Receive our e-newsletters
– Access research documents and reports directly in our online catalog.