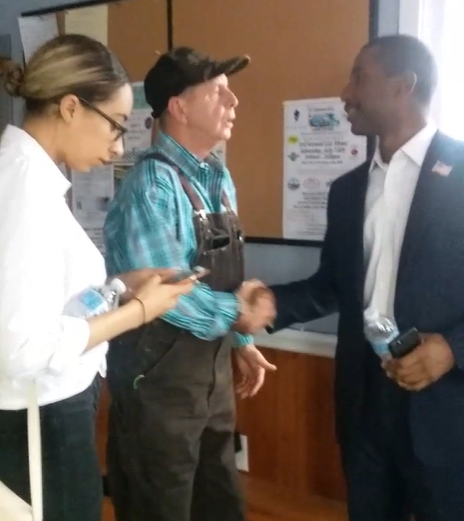 Zest for control of Bridgeport Republican Town Committee? Let the games begin.
Dishon Francis, a 23-year-old Republican mayoral candidate, says party chair Mike Garrett blocked him from attending a Republican Town Committee meeting on June 19 where another GOP mayoral candidate Ethan Book was addressing the committee at Port 5 in Black Rock.
Francis is backed by a wing of the party opposed to Garrett including former party leader Charlie Valentino and ex City Sheriff Joe McLaine who has been highly critical of Garrett in the OIB comments section for not reaching out to African Americans. Francis is black.
We'll start with Francis' version of the events, followed by Garrett.
"On Wednesday, June 19, 2019, my slate and I attempted to attend the June meeting of the Bridgeport Republican Town Committee (BRTC) at the Port 5 National Association of Naval Veterans in Black Rock. Unfortunately, other Republicans and I were denied entry into the meeting by BRTC Chairman Michael Garrett and we were asked to leave the premises by an officer of Port 5.

"Despite being invited to attend by two members of the Bridgeport Republican Town Committee, I was denied entry to the meeting room at Port 5 where town committee business was being conducted. I did not make a request to speak. Our only intention was to observe the meeting and we were denied the opportunity. According to the BRTC Chairman, the reason for the refusal of entry was failing to formally request permission to attend the BRTC meeting prior to the start of the meeting.

"This denial of access to a publicly noticed meeting is inconsistent with the Bylaws of the CT GOP State Central Committee that states, "Notwithstanding the contrary provisions of any local rule, all town committee meetings shall be open to the public unless the town committee shall, because of unusual circumstances, by a majority vote, elect to go into executive session." A copy of the BRTC Bylaws cannot be found on the party's webpage, only a message that states, "ATTENTION, the Bridgeport Republican Town Committee By-Laws are in the process of being
revised. We will publish the revisions soon." We were in the right to attend the public meeting at the private club, however we still complied with the request to leave the building.

"Upon leaving Port 5 and walking toward the parking lot, a Bridgeport police cruiser arrived on the scene. A Bridgeport police officer emerged from the cruiser and entered Port 5. After several minutes inside, the police officer left the building and questioned why we were there. We explained what happened, the officer replied, "This is a private club and they don't want you back. If you go back, you will be charged with breach of peace." We complied with the request and drove away from Port 5 and did not return.

"I remain steadfast and determined to run as a Republican candidate for mayor in spite of the incident. I am confident that despite the fact BRTC Chairman Michael Garrett is also a longstanding member of the CT State Central Committee, the committee will be fair and impartial in its ruling. I believe the CT State Central Committee will take my complaint seriously and will make corrective action to ensure that incidents like this will never happen again. When I approached the BRTC in March regarding a mayoral run, committee members encouraged me to run as a Democrat. When I held a Meet and Greet for my campaign, I invited every member of the Bridgeport Republican Town Committee to attend, including Chairman Michael Garrett; he declined.

As a salesman, I've grown immune to rejection. It's a part of life, but I will never let it define me. I expect additional challenges and barriers and I will continue to overcome them. Join me and my team. We welcome everyone; no invite or request for permission to participate will be required. I encourage all city residents and those in surrounding towns to help us in our cause to build a better Bridgeport together!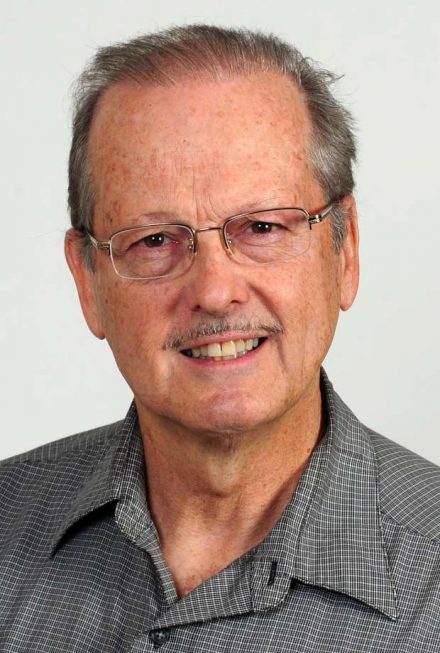 Garrett statement:
He showed up with an entourage that included Charlie Valentino. Ethan Book wanted to be heard. These other people I don't even know wanted to enter the meeting to observe. First of all this is Port 5, a members only situation. The RTC rented the space. I am aware what the state bylaws say but what are you supposed to do when people who want to enter didn't have the decency to ask for an invitation? It weighs on my mind that I could be endangering the town committee. Joe McClane is famous for disrupting meetings.

Because we allowed Book to speak for five minutes I told Dishon I'll allow you to speak for five minutes. He said he was not prepared. Valentino tried to bulldoze his way in. I had safety in mind.

The bartender asked me if they were part of my group. I said no. Once I saw they were ignoring the bartender I called the police. They left to the parking lot.