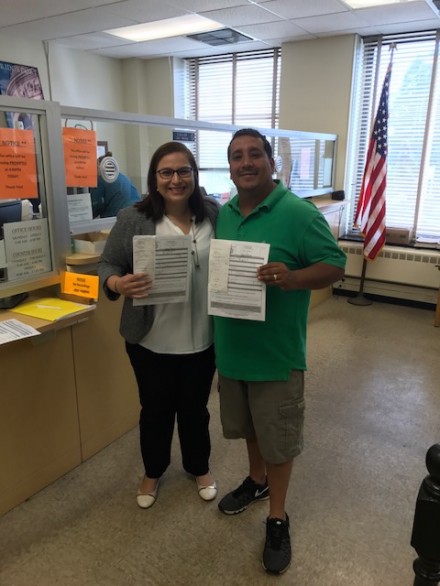 Incumbent city councilman from the 136th District Alfredo Castillo has paired up with community activist Maria Zambrano Viggiano to represent the East Side and Hollow neighborhoods. The other councilman for the district Jose Casco says he plans to seek reelection and is searching for a campaign partner that would set up a September Democratic primary.

Castillo and Zambrano Viggiano appear well poised for the Democratic Town Committee endorsement led by District Leader Chris Rosario who also represents the 128th State House District in state legislature. The Democratic Town Committee will endorse candidates for council, school board and city sheriff July 24 at Testo's Restaurant. Casco has had a falling-out with district committee members.
Zambrano Viggiano has been involved in education issues in the city for many years. She served as executive director of the now defunct education advocacy group Excel Bridgeport, a pro charter school organization. She also managed the voter approved citywide ballot initiative in November 2009 that led to more funding for the city's library system.
Castillo has served the district since 2013.
Zambrano Viggiano grew up in the 136th District and has volunteered on a number of campaigns including former Board of Education chair Max Medina's 2003 race for mayor. After college she served as a public school teacher through Teach for America. She has a masters degree in education from Harvard.
Last year she co-founded the Greater Bridgeport Young Democrats that is becoming a growing factor in city races with younger faces involved in the political process. She is the Connecticut regional director for Leadership for Educational Equity.
"I'm excited to partner with Maria to serve the constituents of the 136th," said Castillo in a statement. "She shares my deep passion for helping people and making Bridgeport a better place for all our residents."
"I am running for City Council because I believe in Bridgeport and because I love Bridgeport," said Zambrano Viggiano. "I'm honored to be running with a seasoned Council member like Fredo. I'm excited to learn from him and from our neighbors as we begin this campaign together."