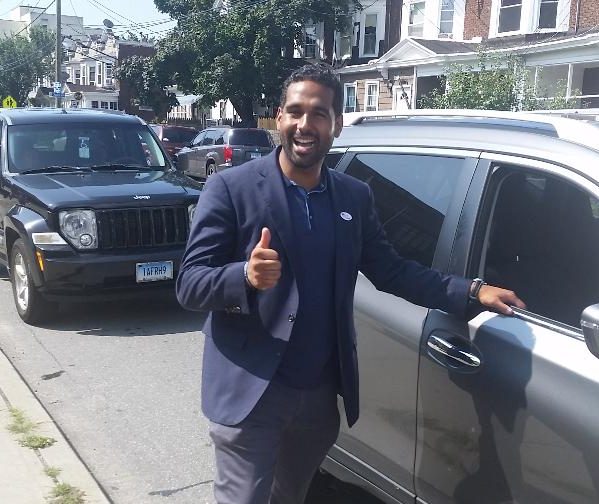 Leave it to Dennis Bradley to add showmanship to his State Senate reelection with no announced opponent.
Bradley has formed USA for Bradley 2020, a curiously named candidate committee for a freshman state senator.
Bradley likes to mix it up even when no one is mixing it up with him other than perhaps state and federal investigators examining his 2018 campaign finances. Those probes have taken a back seat newswise–as just about everything else–during this virus madness.
Tuesday night, under virtual platforms, delegates in multi-town seats will issue candidate endorsements for State Senate.
City Councilman Marcus Brown is challenging incumbent Marilyn Moore in the 22nd State Senate District. He's expected to be endorsed by Democrats with Moore receiving sufficient 15 percent support to qualify for the August primary in the city-suburban district.
Several months ago it appeared Bradley would have a primary battle considering Uncle Sam on his tale. Right now that's not the case.
Bradley represents Connecticut's 23rd District encompassing about two thirds of Bridgeport and a sliver of western Stratford.
In light of scrutiny placed on his 2018 run for state office that led to a public grant rejection for the general election, Bradley will eschew that process to raise money outside Connecticut's Citizens Election Program. Under the rules, Bradley's campaign may accept a personal contribution up to $1,000. He says he's determined to raise $100K with or without an opponent.
Says Bradley "In the midst of Covid-19 we are gonna raise $100,000 during this campaign, something never done before in the 23rd District from we the people! The new mindset is that government needs us. We don't need the government. We are the leaders and not big government. We will hold commissioners and organizations accountable from a place of integrity and leadership by example. I intend to show Hartford the will of the people. And in this rekindled spirit we will fight any foe, confront all adversaries and stop at nothing to realize our potential!"
Call it Bradley-speak.