See Video from news conference above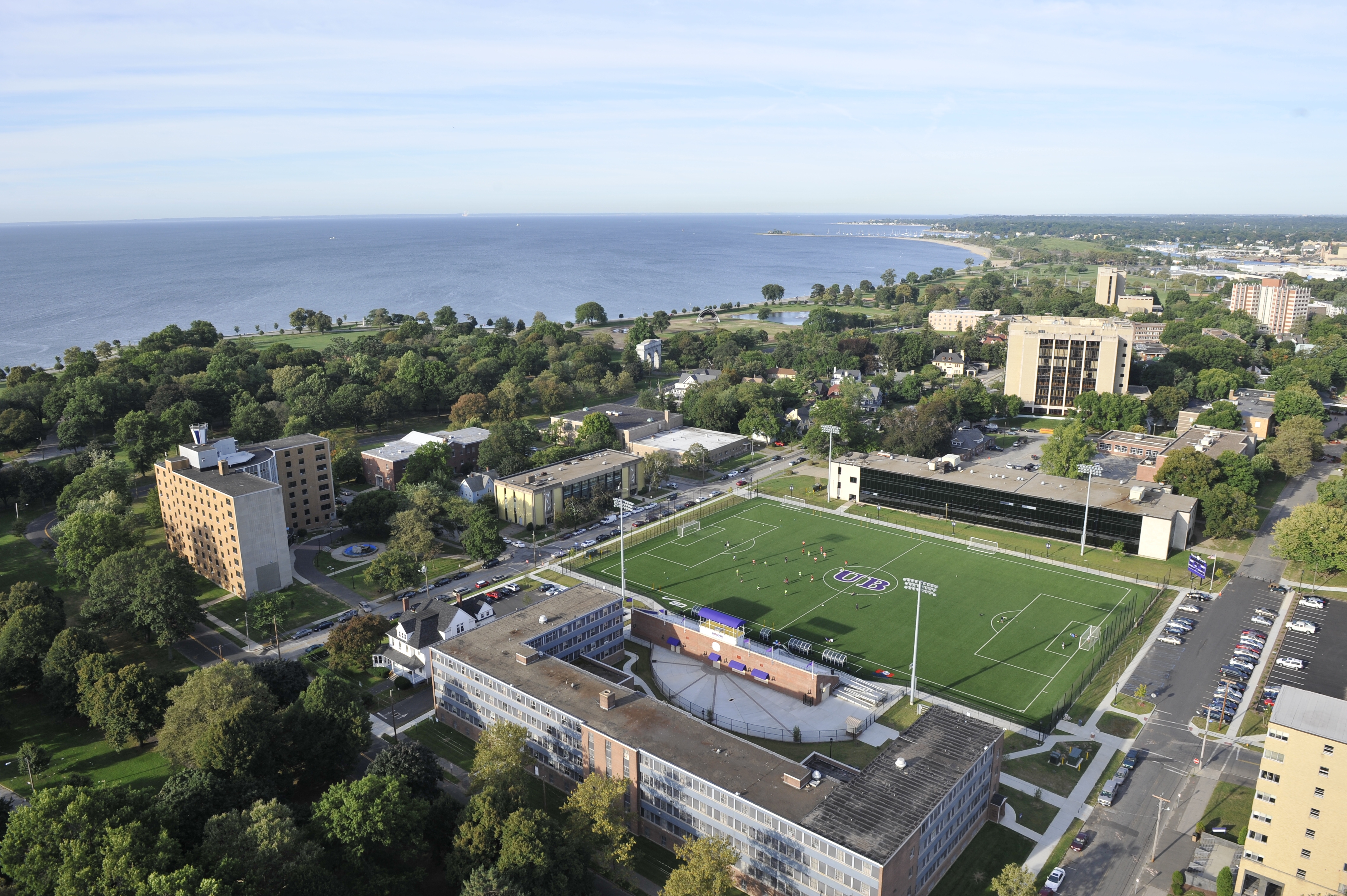 News release from city:
This afternoon Mayor Ganim joined Superintendent Testani, BPS Board of Education and School Building Committee members, State Delegates, City Council members, Bassick High School Principal along with the Presidents of the University of Bridgeport and Goodwin University to announce the new site of Bassick High School to be located within the University of Bridgeport Campus. The site offers an ideal learning environment with connection to the university campus; an education model that allows students to take advantage of the college atmosphere and progress from high school to continue their education.

Mayor Ganim stated, "Today, we are here to officially announce the new home, new location of Bassick High School in the City of Bridgeport. This huge announcement starts a chain of events that will transform this site into a state-of-the-art high school for Bridgeport students that is well overdue."

Superintendent Testani stated, "I can't think of a better location as a former graduate of University of Bridgeport. This will be a great experience for our kids, eye-opening experience for many, but also motivating as students will have the opportunity to take advantage of programs and facilities."

State Representative Steve Stafstrom stated, "This project here before us today is not just about building a new building. It's not just about incorporating with a University. It's about changing the model of high school education here in the City of Bridgeport and making sure we are building upon the advanced manufacturing back-log of jobs we have in Connecticut and making sure our kids can get those careers. It's about changing the economy and ecosystem of this City."

City Council President and School Building Committee Chair Aidee Nieves stated, "It's very exciting that we're building equitable children who can work in our City and build new stock in our community for economic development."

State Representative Antonio Felipe stated, "This news will bring real results and a holistic education to kids right here in Bridgeport in our South End and West Side."

Goodwin University President Mark E. Scheinberg stated, "We are thinking right now about the future–what's bigger than us and bigger than now–where our kids will be in the next twenty years. The interrelationship between a forward thinking, comprehensive high school and a University on the same campus–the possibilities are endless."

The development of a new Bassick High School has been in discussion and planning for a number of years. This effort has been a combination of state and local partnerships to find a premium location that will provide students with optimum academic space, an athletic field as well as conditions for students to remain in school while a new facility undergoes development. Most exciting and noted by local officials is that Bassick athletic teams will finally have the opportunity to practice and compete on their own field.

The transaction negotiated between the city and the university culminated in the city acquiring all parcels of land for $6million dollars, with the sports field leased to the city for 99 years at $1.00 per year.