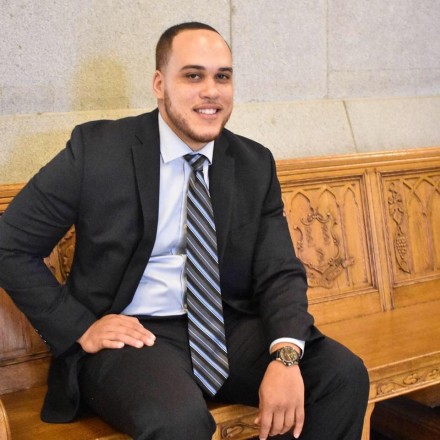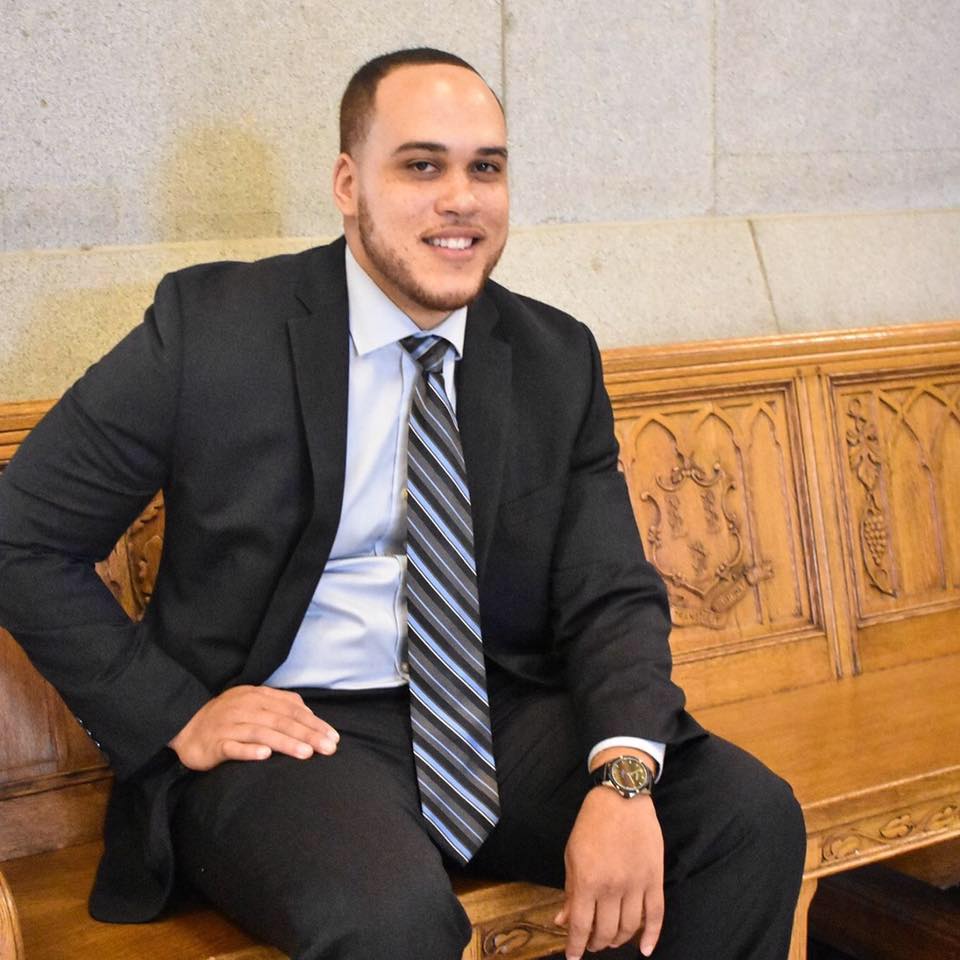 Lots of pols scouring various districts to secure sufficient petition signatures to forge an August 14 primary, among them Democrats Aaron Turner and Carolyn Vermont seeking a challenge of party endorsed Dennis Bradley for the 23rd Senate District seat of a retiring Ed Gomes. Turner and Vermont can start that process Tuesday (today), according to the state election calendar. The deadline to submit petitions is June 12. So they have two weeks to hustle roughly 1,500 verified signatures from district Democrats.

Connecticut's 23rd Senate District covers roughly two thirds of Bridgeport and a portion of western Stratford. It has historic underpinnings dating to 1980 when a determined funeral home director Margaret Morton, a transformational figure in city politics, wrangled the seat from incumbent Sal DePiano in a tight primary, becoming the first African American woman elected to the Connecticut State Senate. In succession the seat has been served by Morton, Alvin Penn, Ernie Newton, Ed Gomes, Andres Ayala and Gomes, once again.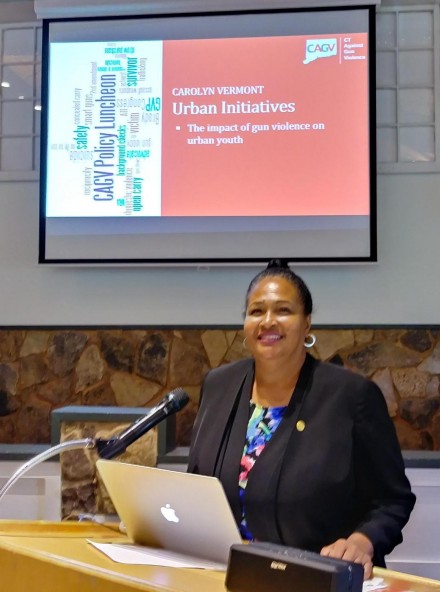 Two years ago Bradley won the endorsement, but was defeated by Gomes in a competitive primary. The young lawyer won a Board of Education seat in 2015 running on Joe Ganim's mayoral line. He has butted heads with school board member Maria Periera over education issues. Pereira, former leader in the 138th District, is supporting Turner, an ex legislative aide to Gomes. Jessica Martinez, a school board member elected last year, is supporting Bradley.
Expect some charges and counter charges in this race. Turner has filed an SEEC complaint against Bradley accused of an inappropriate financial overture to a Stratford mayoral candidate. Bradley denies the charges.
Vermont has been active in a variety of nonprofit and social service organizations for years, including as ex head of the Greater Bridgeport NAACP.
Absentee ballot operatives for Bradley and Turner, assuming a primary, will be working this primary hard, for every advantage. These primaries tend to be low-turnout affairs, with a premium on identifying friends and dragging them to the polls, with a serious dose of absentee voting particularly from senior citizen housing complexes.
Bradley acceptance speech
Turnout for this race will be juiced if Ganim himself qualifies for a Democratic primary for governor against party endorsed Ned Lamont. Ganim operatives are fanned out across several Connecticut cities trying to bag more than 15,000 verified signatures from Democratic electors. While the deadline to submit primary petitions is June 12, Ganim will not learn ballot approval until notification by the Office of the Connecticut Secretary of the State by June 19. The Ganim campaign operation is looking to submit roughly 20,000 signatures to the respective local registrars combined, as a cushion, to allow for a 20 percent or so fail rate for invalidated signers.
Bradley, Turner and Vermont are participating in Connecticut's Citizens Election Program of publicly funded races that infuses $84,450 in a primary for qualifying senate candidates in a party dominant district. They must raise $15,000 in donations of $250 or less to trigger the grant.
Ganim and Lamont are not participating in the program. Lamont, a wealthy entrepreneur, is self funding his race to the tune of millions of dollars while Ganim is raising moolah under the requirements prior to passage of public financing because he's precluded from participation as a result of his 2003 public office felony conviction. If Ganim takes it to primary day he will be outspent heavily, but the money Lamont and Ganim spend will influence turnout of other primary races.