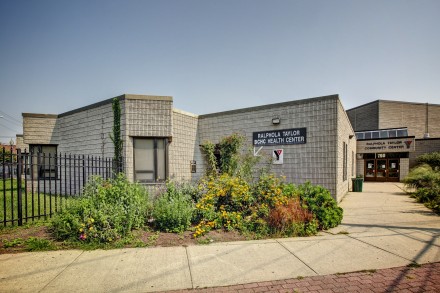 Battle lines are forming as President Donald Trump seeks to cut organizations that rely on federal assistance. Federal dollars that go to states redirected to city social service, housing and infrastructure programs are in jeopardy under Trump's proposed spending cuts. Trump says the programs don't show results. What's at stake for Bridgeport? Job training, home ownership programs, veteran services, Meals on Wheels food program for elderly and disabled, home heating assistance, homeless shelters and more.

Many of these programs are funded under the federal Community Development Block Grant Program enacted in 1974 to stimulate low-income urban areas. It started under a Republican presidential administration whose banner Trump now carries.
According to CDBG Program description, see here, Bridgeport is scheduled to receive roughly $2.7 million for the budget year starting July 1. The program is administered through the city's Central Grants Office.
Many of the beneficiaries are community safety nets such as the YMCA-backed Ralphola Taylor Center in the East End whose programs are tangible. The funding often supplements social service organizations vying for every possible dollar to keep programs in place.
In the weeks to come, look for community activists, city officials and federal elected representatives to weigh in on this issue. The federal dollars are also key perks for elected officials to curry favor with various constituencies. This is not Bridgeport specific. Cities all across America face the same cuts.
Voters Trump promised to help are actually hurt by his proposal including low-income black, white and brown constituencies in states such as Pennsylvania, Michigan and Wisconsin that swung the election his way.
Some of the programs eligible for CDBG funds:
– Housing services in connection with Home Investment Partnerships ("HOME") Program activities;

– Construction of housing assisted under Section 17 of the U.S. Housing Act of 1937 (§570.201(m)) or construction of housing by eligible CBDOs (§570.204(a)) or as a last resort housing under §570.207(b)(3)(i);

– Homeownership assistance (such as down-payment assistance and interest subsidies) (§570.201(n) or §570.201(e));

– Rehabilitation to buildings which are residential, low-income rental or homeowner housing

This also includes conversion of non-residential structures for residential use. The following types of rehabilitation activities may be undertaken:

– Acquisition for rehabilitation and rehabilitation for residential purposes;
– Labor, materials, etc., for rehabilitation of properties;
– Loans for refinancing existing secured indebtedness;
– Energy improvements;
– Water efficiency improvements;
– Connection to water and sewer lines;
– Some homeowner warranty, hazard and flood insurance premiums;
– Testing for and abatement of lead-based paint;
– Cost of acquiring tools to be lent for rehabilitation;
– Rehabilitation services.

Other Real Property Activities

In addition to the housing-related activities, many other real property activities are eligible to be funded by CDBG such as:

– Acquisition (§570.201(a) and Disposition
– Clearance and demolition
– Rehabilitation of publicly- or privately-owned commercial or industrial buildings
– Historic preservation
– Renovation of closed buildings

Public Facilities Eligible Activities
CDBG funds may be used for the acquisition, construction, reconstruction, rehabilitation, or installation of public improvements or public facilities §570.201(c):
– "Public improvements" include, but are not limited to, streets, sidewalks, water and sewer lines, and parks.
– "Public facilities" include, but are not limited to, neighborhood/community facilities and facilities for persons with special needs (e.g. homeless shelters, group homes, and halfway houses).

Public Services Eligible Activities
Public services are also generally eligible under the CDBG Program (§570.201(e)). These public service activities may include, but are not limited to:
– Job training and employment services;
– Health care and substance abuse services;
– Child care;
– Crime prevention;
– Fair Housing counseling; and
– Activities for seniors;

Economic Development Eligible Activities
CDBG recipients may also provide grants or loans to community-based development organizations ""CBDOs") to carry out the following types of projects (§570.204):
– Neighborhood revitalization;
– Community economic development; and
– Energy conservation.