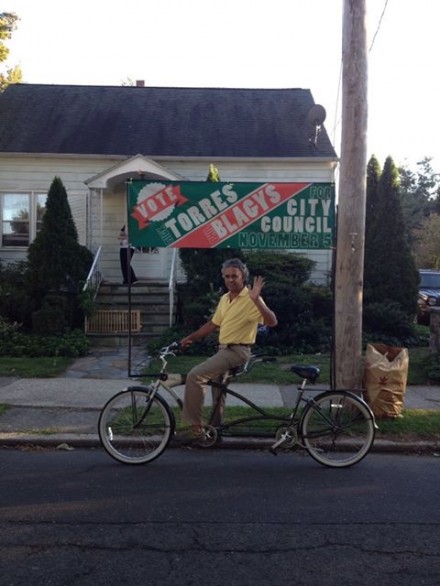 City Councilman Enrique Torres, a Republican mayoral candidate, has authored three resolutions "to slow or block the city from aggressive collection practices" for motor vehicles, property taxes and Water Pollution Control Authority fees. "Where most of us approve of diligence in tax collection, the city has entered into a bad realm," Torres writes on his Facebook page following the recent controversy of booting and towing tax-delinquent cars.

"Cars booted for as little as $76 owed," Torres writes. "WPCA civil action for as little as $500 owed. Many people have lost their homes. The net effect is for the city to lose tax revenues and WPCA fees as the city's stockpile of foreclosed homes grows."
Torres proposes the booting of a vehicle may not be employed until the taxpayer is in arrears at $750, for WPCA action $2,000 and the "taking of homes by foreclosures must only be employed after consultation and approval" of the City Council.
Excerpt from Torres resolution:
WHEREAS, the testimony of the city finance director states that the car booting program triggers at a taxpayer debt level of $100.00; and

NOW, THEREFORE, BE IT RESOLVED, that taking of vehicles and the action of "booting" must only be employed after the car taxpayer is in arrears in taxes to a new trigger level of $750.00 multiple offenses and that a certified letter submitted to the owners of said vehicle describing the action to be taken and any agreement with booting and towing companies recognize the city to be in the first lienholder position when taking action is needed and that notice be provided to the appropriate City Council Committee for their approval of said action.
It's unclear how much support Torres has among his council peers, but some expressed anguish at their low-income constituents booted for relatively small arrearages that causes much higher amounts to reclaim their vehicle.