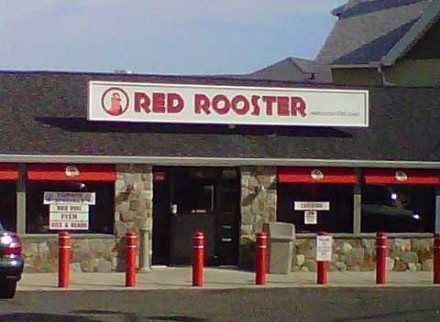 Republican candidate for governor Tom Foley, facing a challenge in next Tuesday's primary from Senate Minority Leader John McKinney, visited the Red Rooster Deli Wednesday afternoon owned by John Gomes, one-time Democratic candidate for mayor in 2011. Foley fielded questions from visitors and chatted with business owners along North Avenue.

Gomes says the 2010 Republican nominee for governor and former ambassador to Ireland reached out to him for introductions to area small-business owners. Foley, who announced his exploratory committee for governor in Bridgeport last year, says revitalization of cities will be a key element in his campaign platform and policies if elected governor.
Gomes says in politics you always keep your options open and if it's beneficial to the city he's happy to introduce Foley to small-business owners to hear their concerns.
One of Foley's campaign positions is elimination of the business entity tax on small businesses. In Connecticut you form a one-person business, a small business or a large business and you're automatically hit with a $250 tax that must be paid every year. The state penalizes you for forming a business. Do state officials ever measure how much small business they lose because of excessive taxes on businesses?