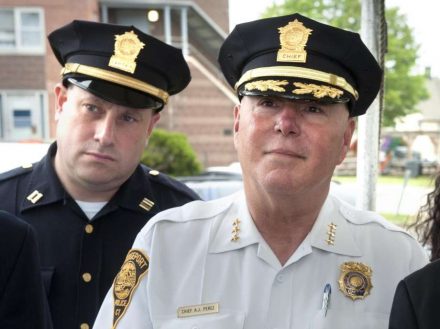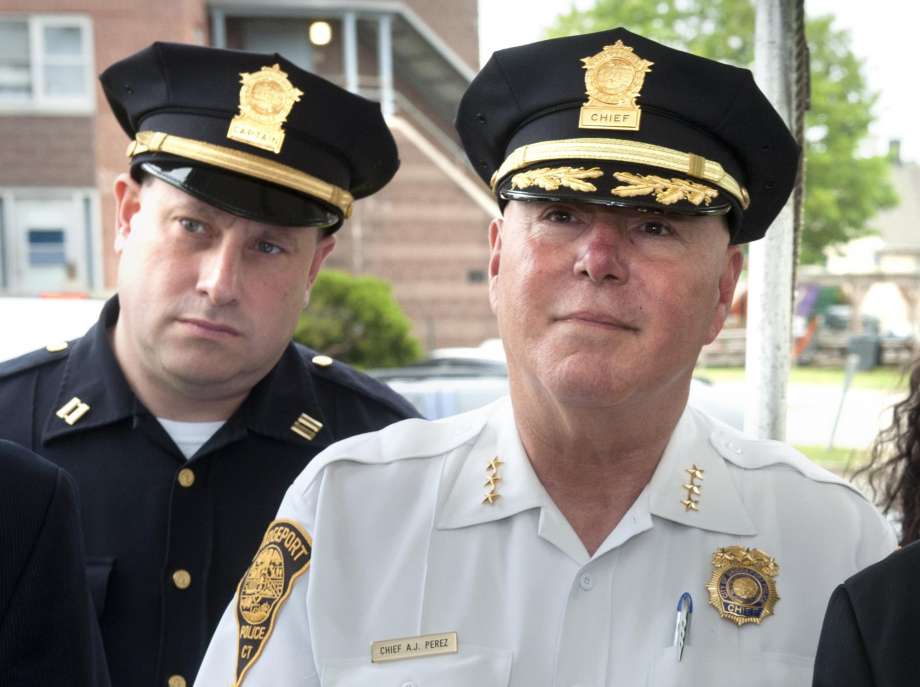 The scorned former police captain who recorded Armando Perez's plea for assistance to rig the chief exam after he was placed on leave in 2018 following racist electronic comments has himself filed a court complaint against Perez and the city accusing the former top cop of racial slurs.
Not content that Perez is serving federal time for the police exam connivance that he claims he was "coerced" into, former Captain Mark Straubel seeks a financial pound of flesh trying to turn the tables on Perez.
Straubel's salaciously detailed court complaint is loaded with a messy mix of graphic racial comments, sexual affairs and subterfuge. See full complaint here.
From the lawsuit: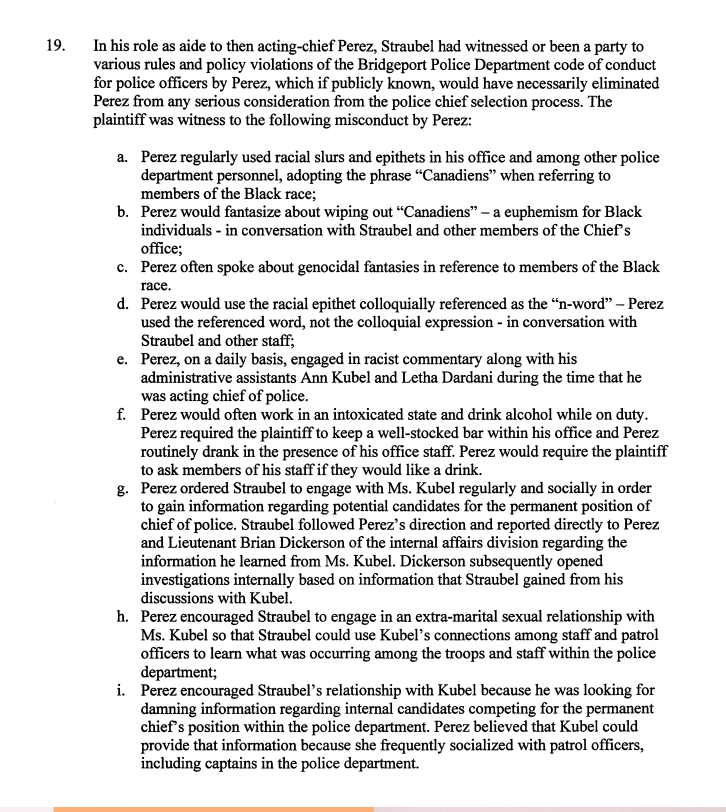 Just days after Straubel was placed on administrative leave in the summer of 2018 for racist electronic comments against the department's highest-ranking African American officer Captain Roderick Porter, Perez visited him at his house to seek additional assistance with the exam to select a permanent chief, an appeal recorded by Straubel who clearly seemed to be of the mind, if I'm going down for this, you're going down for that.
Straubel had something planned the chief wasn't expecting, compiling evidence and recordings to be used against his boss. He become a key witness in the federal government's exam-rigging case against Perez who would eventually plead guilty.
On July 26, Perez was notified by Internal Affairs that a citizen's complaint had been filed by a retired police officer against Straubel.
In the text thread Straubel writes in an exchange with a friend:
"I asked porter if he had seen planet of the apes

He said … yes

I asked him if it made him homesick."
The remarks were about Porter, the highest ranking African American in the department.
In the exchange attributed to Straubel he adds "He's not even marching in the nigger parade but I have to," a reference to Bridgeport's Juneteenth Parade, a date that symbolizes the end of slavery for African Americans.
The government's complaint includes this footnote:
Government footnote: Officer-1 is a former BPD officer who has been interviewed by the FBI multiple times and provided information to the FBI with no promise of any benefit. Officer-1's information has been corroborated by other witnesses, emails, photographs, and recordings. Officer-1 was put on administrative leave by ARMANDO J. PEREZ, the defendant, in July 2018, and eventually retired from the BPD, following a report to BPD Internal Affairs that Officer-1 had used racist language in certain electronic messages to another BPD employee.
On July 30, 2018, after directing Straubel, his chief aide, not to return to police headquarters following the public blowup over the racist messages, Perez went to Straubel's home. Straubel recorded the conversation on his cellphone.
"Where did you leave the stuff you were working on for me?"
Straubel responded that it was in a file stored on his police department computer. He offered to sneak into headquarters in order to pick up the materials.
Perez: "sneak in there for me please."