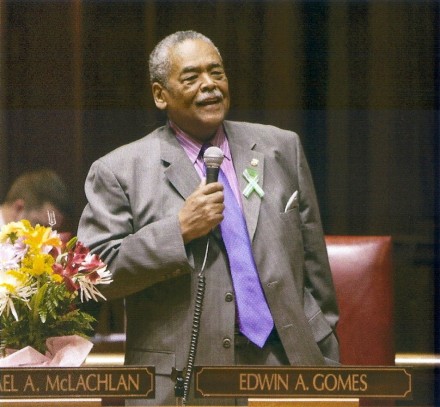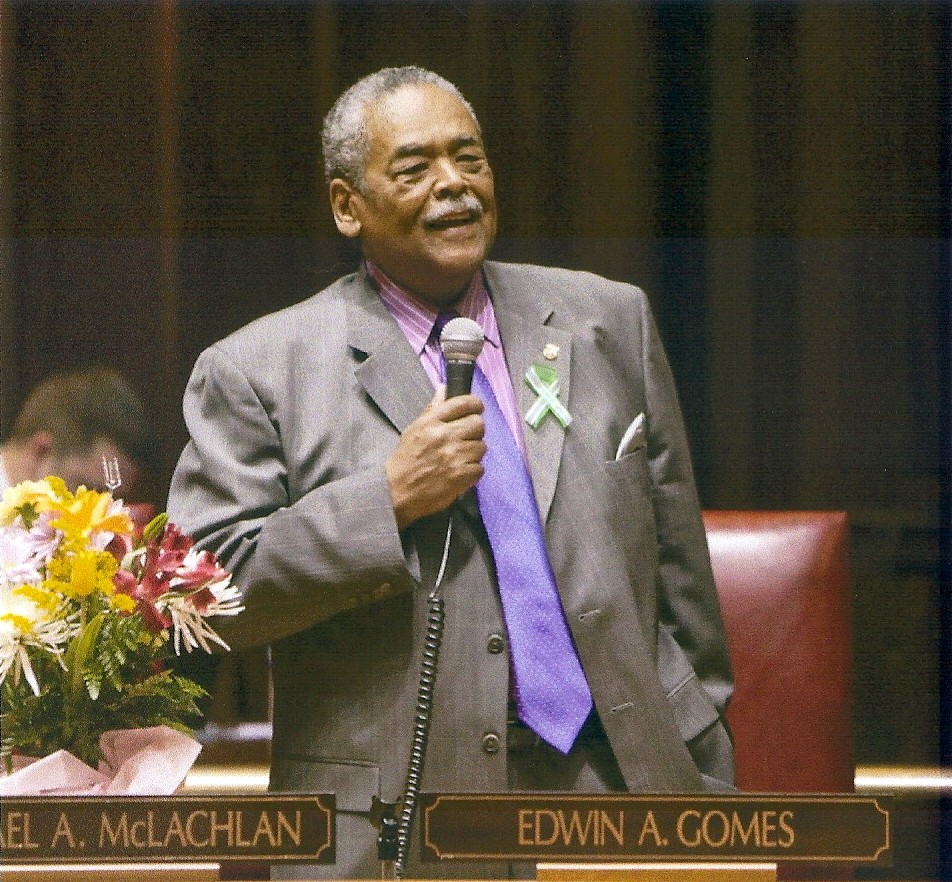 State Senator Ed Gomes, the plainspoken warrior of city politics who lost his seat in a 2012 primary only to return in historic fashion in a 2015 special election riding the Working Families Party banner, will not seek reelection this year. He turns 82 next month. See background here. Gomes' 23rd Senate District covers about two thirds of the city and a portion of western Stratford.

Gomes' former legislative aide Aaron Turner is contemplating a run for Gomes' seat. Gomes says he will support him. Board of Education member Dennis Bradley, who edged Gomes for the Democratic Party endorsement in 2016, says he's eyeing another run. Gomes defeated him in the primary. Former Bridgeport NAACP leader Carolyn Vermont is also considering a run. Gomes has been successful in recent years without the backing of the Democratic political establishment. The party endorsement for the seat will take place in May, followed by a potential August primary.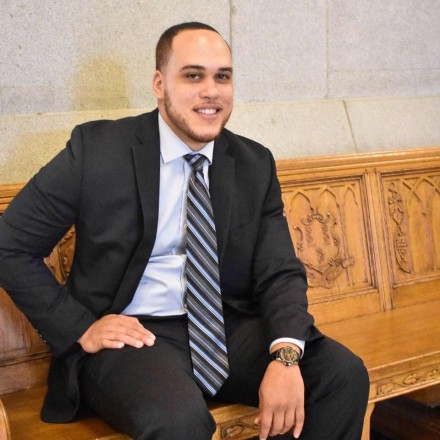 Gomes, a no-nonsense retired steelworker who worked decades as a union steward and negotiator, told OIB he's ready to go out on his own terms. "The problem so many people have in this business is that they don't know when to leave. I'll be 82, a little long in the tooth, but happy for my years of public service. It's time to go out on my own terms."
His primary loss in 2012 to State Rep. Andres Ayala, with Ernie Newton placing second, left a sour taste, not against his competitors but over a controversial redistricting of his senate turf while he was convalescing from heart surgery in the hospital. Senate leadership had carved his voter base in the African American strong Wilbur Cross precinct into the district of then incumbent Anthony Musto to protect Musto against a strong Republican challenger in the adjoining city-suburban district. That move would backfire. In 2014 Gomes' former legislative aide Marilyn Moore leveraged the Wilbur Cross vote to upset Musto in a Democratic primary.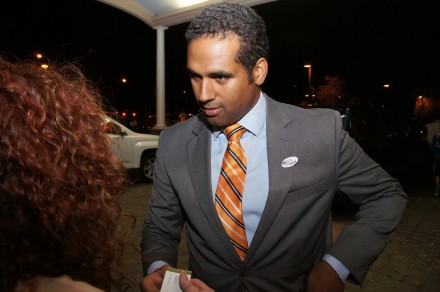 A special election was required in 2015 when Ayala was appointed commissioner of the State Department of Motor Vehicles by Governor Dan Malloy. Ayala is no longer in that role.
Gomes easily reclaimed the State Senate seat he lost in 2012 in a historic win running on the Connecticut Working Families Party line, over Democratic-endorsed Ricky DeJesus, then a city councilor and petitioning candidate Ken Moales, then a member of the Board of Education, both of whom at one time had the backing of then-Mayor Bill Finch's political operation.
DeJesus had won a controversial nomination at the party convention, following a tie vote with Gomes, broken by DeJesus' attorney Ed Farrow, the convention chair. Days later it was revealed DeJesus had massive back-tax issues owing the city more than $150,000 while Farrow had represented him in a contentious child-support case in which a warrant had been issued for DeJesus' arrest.
Meanwhile, Gomes won the endorsement of the Connecticut Working Families Party, providing him a place on the ballot. Finch's political operation that had delivered the endorsement to DeJesus, reversed its support of DeJesus for Moales hoping to block a Gomes victory. Gomes had an adversarial relationship with Finch. Moales also had his own back-tax issues involving a daycare center he operates under the umbrella of his church.
Gomes stitched together a coalition of Democratic progressives, reformers and Working Families Party operatives for an impressive citywide win, as well as the Stratford portion of Connecticut's 23 Senate District.