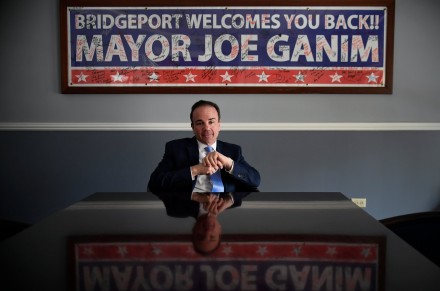 From Lisa Foderaro, The New York Times:
Joseph P. Ganim, the mayor of Connecticut's largest city, is selling a message of imperfection, but also redemption.
He is the embodiment of the second chance: After serving as Bridgeport's mayor in the 1990s and early 2000s, Mr. Ganim, a Democrat, was convicted on multiple charges of corruption and sent to federal prison. Seven years later, he emerged from his "time away," as he calls it, a changed man.

He returned to City Hall as mayor in 2015, vowing to make his mayoral redux squeaky clean–even hiring, as a senior adviser, the F.B.I. agent who was a key member of the prosecution team that convicted him.

Now, Mr. Ganim is hoping to pull off an even more improbable comeback: He is seeking the Democratic nomination for governor amid a crowded field of candidates bidding to replace the Democratic two-term governor, Dannel P. Malloy, who is not seeking re-election.
Full story here.