How much juice do unions have in city elections?
It ain't like it used to be. OIB has had a few intriguing exchanges the past few weeks about city unions losing their political influence–particularly police and fire employees that had been electoral powerhouses–as more of them have moved out of the city. I checked with the city and the approximate count of members of uniformed services that live in the city is only about one third. Keep in mind that all members of uniformed services are unionized except for the respective chiefs of police and fire and one deputy/assistant in each department.
The economic impact of city employees that live in the city cannot be ignored. They pay taxes and rent, shop locally and take a much broader interest in all things Bridgeport including elections. City officials, especially mayors negotiating union contracts, will offer a lot more respect to unions with voter clout. And sometimes in the city's history, some say, it has gone too far such as former Republican Mayor Nick Panuzio granting 20-year-and-out pensions to uniformed services, since reversed.
City employees living outside the city has not gone unnoticed. David Dunn, the city's acting civil service personnel director, is working on a proposal he'll bring to his commission, and then the City Council, to evaluate ways to enhance city residency through hiring incentives and modified fee structures for civil service examinations. Current testing fees are $10 for residents and $40 for nonresidents.
Dunn was appointed acting personnel director following the commission's termination of Ralph Jacobs in August. Jacobs is appealing the firing in state court. Dunn is expected to share his recommendations with the Civil Service Commission in January.
Épernay All The Way
Largest turnout yet for an OIB party, and quite the eclectic crowd including Democratic gubernatorial candidates former Stamford Mayor Dan Malloy and Ridgefield First Selectman Rudy Marconi, and Republican congressional candidate Rob Russo. What a hoot, State Rep. Chris Caruso, State Rep. Auden Grogins, the blonde banshee from Black Rock, former State Rep. Joe Grabarz. Former Mayor Johnny Fabs as well. And a whole bunch more including The Bridgeport Kid, Grin Reaper, Grin Ripper, Nancy Hadley, MCAT, Black Rockin, Harry Neigher and Big City Of Dreams.
Thanks to chef Peter Wroe and staff at Épernay for their hospitality. Check out Épernay on Fairfield Avenue. Great stuff.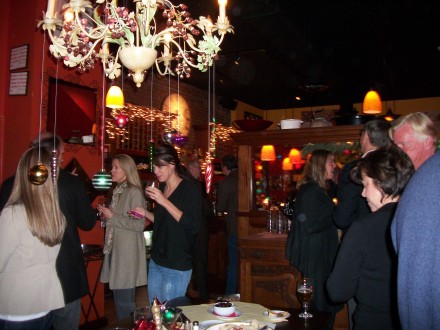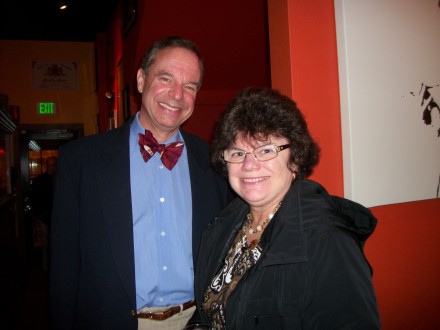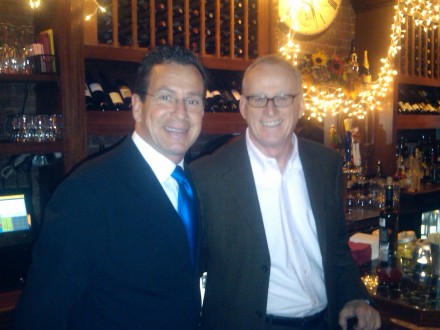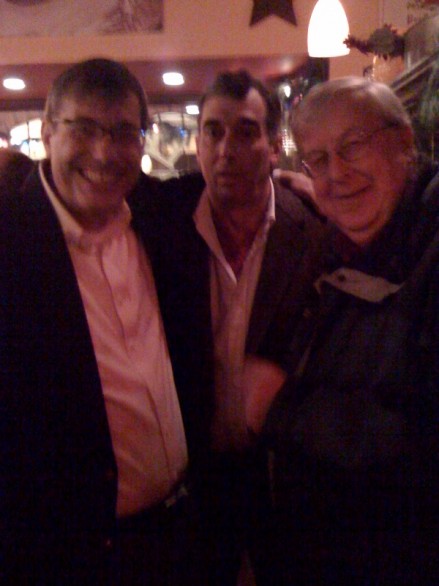 BCAC Event Tonight
The Bridgeport Child Advocacy Coalition will host its annual Bridgeport Children's Issues Forum tonight 6:30 – 8:00 at Mount Aery Baptist Church, 73 Frank Street.
The city's eight-member state legislative delegation has been invited for a conversation about issues facing Bridgeport's children. This year's discussion will focus on education, health care, and safety net.
After introductions, audience members will address legislators on ways in which the "Bridgeport Child Advocacy Coalition, our community, and our legislators can work together on what Bridgeport children and families need most in the current economic downturn. This annual forum is an opportunity for Bridgeport legislators to report on the outlook at the state level and discuss what they will do to support Bridgeport's children and families. It is also a time for community members to demonstrate their support for these critical issues affecting children and families. More than 100 parents and community and business leaders are expected to attend."
BCAC is a coalition of organizations, parents, and other concerned individuals committed to improving the well-being of Bridgeport's children through research, advocacy, community education and mobilization.