The carpetbaggers have qualified for the ballot, in a round-about way. Rejected by Superior Court Judge Barry Stevens for trying to qualify for State House primaries while residing in the wrong districts, former State Rep. Bob Keeley and East End activist Wanda Simmons decided to petition onto the ballot for the general election.
The qualifying rules are different for a general election to petition as individuals. In a Facebook alert to OIB, Simmons shouted out (you must admire Wanda for her sense of humor) "The carpet bagger is on the ballot."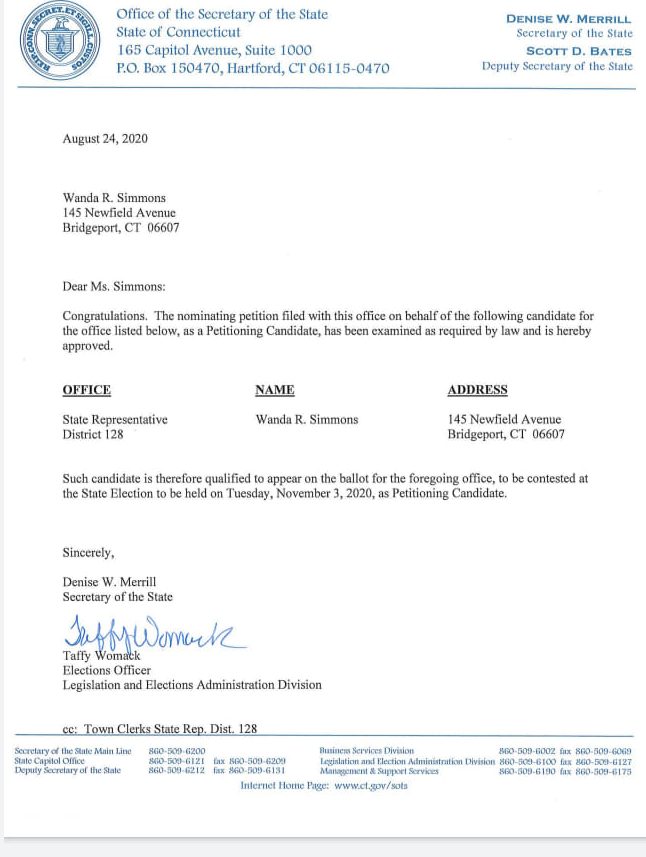 So Keeley has qualified to face State Rep. Jack Hennessy while Simmons takes on State Rep. Chris Rosario. To say they'll be slaughtered in November is the understatement of the political season–what's the over-under on one percent of the vote?–but to their way of thinking it's a platform to spew venomous attacks, particularly Keeley who's lost 10 elections in the past decade.
Here's Keeley's latest Chicken Little rant, following his latest blood transfusion from Donald Trump:
Congratulations are in order, to moi! The State of Connecticut just notified me that I have qualified to run for State Representative in the 127th General Assembly district, the North End of Bridgeport. How ironic, the criminals in Bridgeport City Hall cheated me out of running in this same district, the North End after I had collected hundreds of signatures. Bridgeport is corrupt and some of the non legislative wings of Conn government are less than honest, too. Bridgeport should have never disqualified any of us in August. All of you toothless terriers on valium who work in Bridgeport City Hall, you are cheaters and will be hearing from us all in the near future. Your collusion to deny one's right to run for office has been proven wrong.

Pretty soon I will name all of you dumb dumbs, publicly. For now we intend to expose the graft and corruption in Bridgeport and the State Capitol. Your money gouging ways will be on full display. Yes, Ritter, Stafstrom, Hennessy and the rest of our weak sister, lying politicians, you all will regret screwing our Bridgeport families and taking our money for your own preferred districts. I will kick the doors down of the lying leaders at the State Capitol and Bridgeport City Hall. It is indeed an honor to run for the 127th district, my childhood home. Patricia Howard and her lying bosses in Bridgeport, you have had your weasley actions exposed. Vote Independent, our 2 party system is corrupt. Just ask UB, Goodwin College, Bridgeport is not for sale, like you scumbag politician sand all the lobbyists trying to build a 5th courthouse/jail in downtown. They are corrupting our bond commission with Governor Lamont kissing their butts.