Facing a key first quarter fundraising deadline March 31, Mayor Joe Ganim and allies rallied the troops Wednesday night at Brewport packing more than 300 supporters, banking about $35K for the event that campaign officials expect will grow his total reelection haul to roughly $300,000 more than five months from an expected Democratic primary.
For Democratic Town Chairman Mario Testa, never afraid to frame a contest in one word, Ganim's opposition comes down to a "vendetta."
Testa did not mention him by name, but the salvo was clearly directed at John Gomes, Ganim's former assistant chief administrative officer who was let go last year from city service after a falling-out with the chief executive.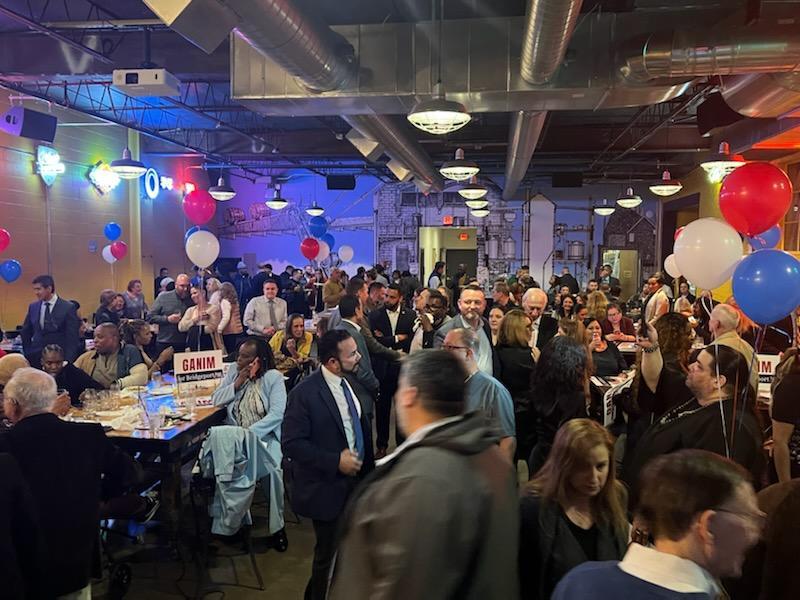 Gomes and a coterie of former Ganim supporters have ably manufactured a solid fundraising operation of their own that appears headed to eclipse $200K for the first quarter report due early April.
Instructively, many of the party insiders Wednesday night said they now see Gomes as Ganim's closest rival, an intriguing segue considering State Senator Marilyn Moore, also a candidate, came so close in a 2019 Democratic primary.
Moore, however, has been quiet, and to boot many of her supporters from four years ago have gravitated to progressive newcomer Lamond Daniels, a Finch administration official.
Moore can blunt this dismissiveness with a stout fundraising report of her own. If she falls flat, however, or Daniels manages to fundraise evenly with her, it will bolster the shrug of her relevancy and whether she can qualify for a primary while boosting Daniels with the far left wing of the party opposed to incumbency.
Would Moore bag the primary process to run as a petitioning candidate in the November general election? Operatives for all of the camps have discussed Plan B strategies depending on various potential scenarios.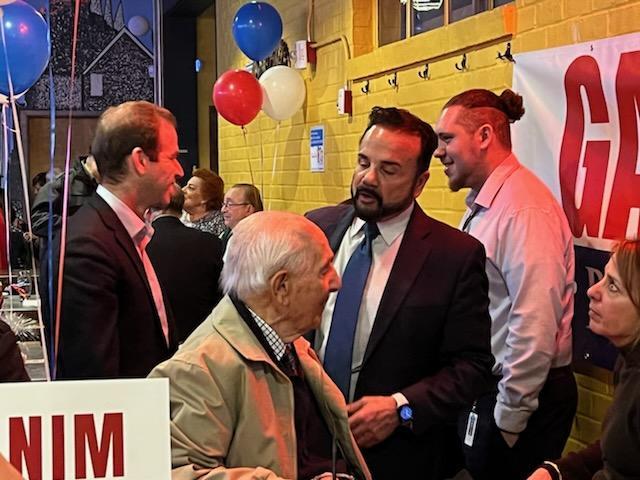 Ganim's Deputy Chief of Staff Tom Gaudett, also a Democratic district leader and event toastmaster, teased the crowd to what clearly is coming to win over voters for another term, tangible development progress he did not have four years ago covering several neighborhoods: the amphitheater Downtown, Honey Locust Square project in the East End, Boys & Girls Club building under construction in the North End.
A notable attendee, Hartford Mayor Luke Bronin, who is not seeking reelection, addressed the common bond he has shared with Ganim to lift up their respective cities in the face of a myriad of challenges including the budget, pandemic and public safety.
Based on the configuration of the crowd and public speakers, a clear message delivered was diversity, winning with a cross section of supporters as noted by City Councilwoman Mary McBride-Lee who was born in Alabama and was in the thick of the 1960s civil rights movement.
In early April, Ganim will also submit his budget proposal to the City Council with no tax increase.