On International Firefighters Day, city school students and neighborhood residents saluted Bridgeport's public safety, courtesy of an event organized by the 138th Democratic Town Committee that represents the Upper East Side.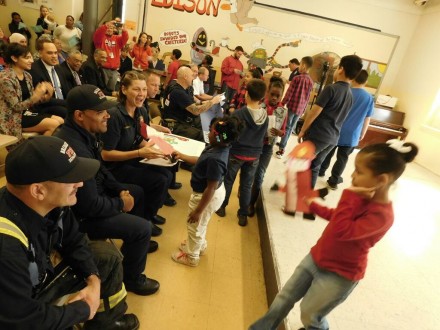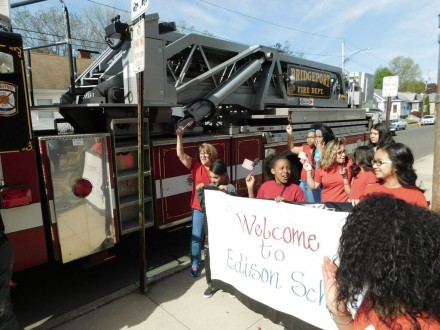 "Grown firefighters, male and female, were crying today … they saw all these kids in red and blue and firefighters hats," says 138th District Leader Maria Pereira, an elected member of the Board of Education, who helped to organize events at Edison and Hooker Schools.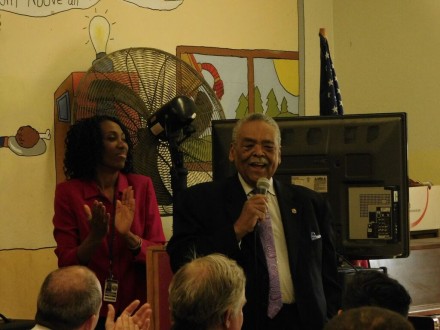 Firefighters were joined by Chief Richard Thode and Superintendent of Schools Aresta Johnson.