He has a deep rolodex that includes names and numbers of political, governmental and business contacts, strong relationships with decision makers in Hartford such as Governor Dannel Malloy, and today (Thursday) former Democratic Town Chair John Stafstrom who is something of a ringmaster when it comes to city politics will be named the 2013 Ringmaster of the Barnum Festival, the city's annual tribute to showman P.T. Barnum, the single greatest contributor to Bridgeport's history.

This is a groundbreaking move by Barnum Festival organizers hoping to pump new excitement into the 65-year-old festival that needs to rebuild relationships with city neighborhoods and surrounding communities for a series of celebratory events leading up to the street parade near July 4. The festival has had several business leaders who understood politics serving as ringmasters, but no one with deep political skills who is also a business community player. Stafstrom is a partner with Pullman & Comley, a Bridgeport-based law firm that has branched out to become a statewide legal presence. Part of that presence was aided by its lawyers actively involved in politics such as Stafstrom and former State Senator Andrew McDonald, now Malloy's chief legal counsel. Stafstrom was an early supporter of Malloy for governor.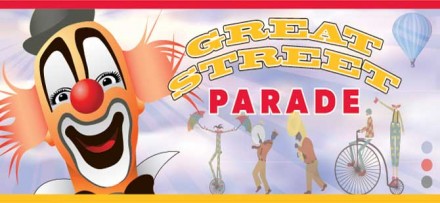 Stafstrom, the city's bond counsel, has served as a critical bridge in the relationship between Mayor Bill Finch and the governor's office. Finch had supported Malloy's Democratic primary opponent Ned Lamont for governor in 2010. It was Stafstrom who structured the financial packages for the Steel Point redevelopment area on the East Side expected to be the home of outdoor retailer Bass Pro Shops as well as the memorandum of understanding between the State of Connecticut and Jackson Laboratory for a bond issuance agreement that will allow the Maine-based company to build a $1-billion new genome research facility on the campus of the University of Connecticut Health Center.
On the recent political front Stafstrom also was a key supporter of State Rep. Andres Ayala's Democratic primary win for state senate over incumbent Ed Gomes and former State Senator Ernie Newton in August. He also was actively involved in Tuesday's special election that placed three Democrats on the Board of Education.
This will also be the first instance in festival history in which a ringmaster also has a husband. Stafstrom's spouse Dennis Murphy is deputy commissioner of the State Department of Labor. Murphy, also an attorney, is no stranger to city government and politics. He served as chief administrative officer during the Joe Ganim mayoral years. Prior to that Ganim had appointed Murphy to lead the city's Labor Relations department where Murphy was instrumental in shaping a financial turnaround for the city negotiating critical union concessions following the municipal bankruptcy filing forged by Ganim's predecessor Mary Moran. It began a period of Bridgeport enjoying 10 straight balanced budgets without a tax increase. Stafstrom and Murphy live in the city's Brooklawn neighborhood.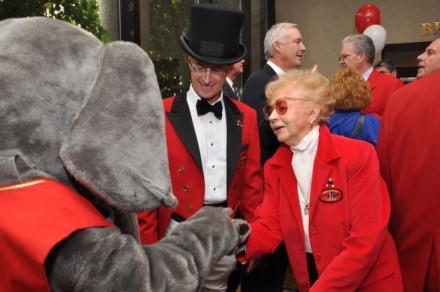 In 1986, Betty Pfriem, the dynamic publisher of the Bridgeport Post, predecessor of the Connecticut Post, served as the first (and only) woman ringmaster. Her husband John had passed away three years prior. The Barnum Festival features a compressed cycle of events and activities that begin in the spring that includes Champions on Parade, fireworks, Jenny Lind concert, Wing Ding Parade for children, royal family chosen from area schools, as well as the street parade around July 4.
Stafstrom's ringmaster announcement is planned for this afternoon at the downtown headquarters of Aquarion.
More on Stafstrom here.