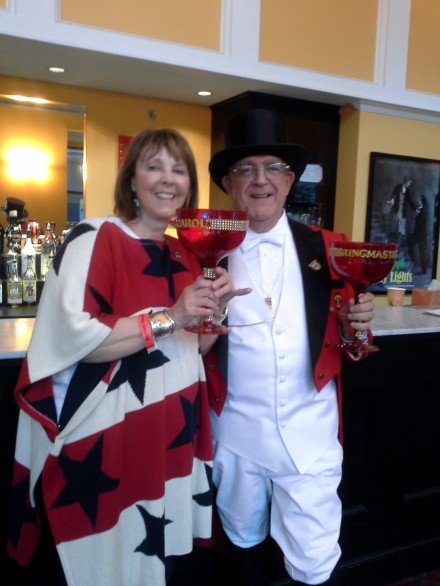 Patrons jammed a variety of restaurants and pubs Friday night at the Barnum Pub Fest. Check out the events for Barnum Festival this week. Additional info here.

Thursday, Barnum Sails the Sound. A picnic on the dock, followed by a cruise around Long Island Sound with a live band on the P.T. Barnum, the flagship of the Bridgeport-Port Jefferson Ferry Company (named for the Ferry company's founder).
Friday, Skyblast Fireworks/Greater Bridgeport Symphony Pops Concert at Seaside Park. Evening begins at 6:30 p.m., with a pre-concert VIP reception at the home of University of Bridgeport President Neil Salonen and his wife, Rebecca. The Pops Concert starts at 7:30 p.m. fireworks at dusk.
Saturday, Barnum Bobblehead Night at the Bridgeport Bluefish, Harbor Yard. A night of baseball and family fun at the Bridgeport Bluefish stadium, and everyone gets a souvenir Ringmaster bobblehead.
Saturday, Barnum's Got Talent, a vocal competition for four age groups–elementary-middle schoolers, teenagers, 20-30 year-olds, and 30-and above. The finals at the Bijou Theatre.
Saturday, Champions on Parade. This annual drum corps competition draws competing corps from throughout the Northeast and Middle Atlantic states. Several local alumni corps also exhibit their musical finesse on the field at Kennedy Stadium.
Sunday, The Great Street Parade. The culmination of the Festival–a fun-filled day of music, floats, marching bands and giant balloons.