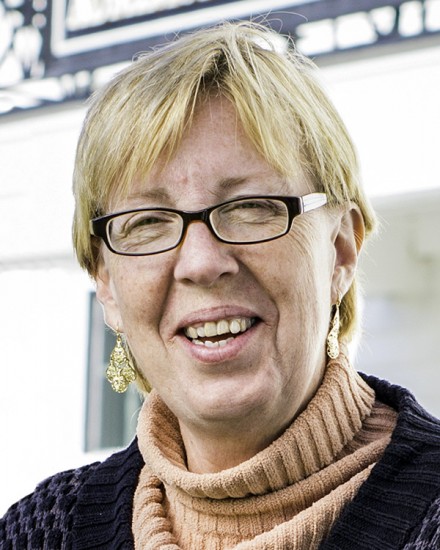 Bridgeport voters decided at the polls they don't want city employees serving on the City Council because taxpayers believe their money will be ripped off by political profiteers who'd vote to approve their own wages and benefits, as well as other dubious financial achievements. And, as it turns out, that's exactly what has happened. A bunch of politicians have found a way to corrupt the will of the people in Bridgeport aided by conspirators on the state level doing their dirty work such as State Senator Cathy Osten, representing an eastern Connecticut district far away from Bridgeport, who bragged the other day about killing good government legislation advanced by the city's legislative delegation to enforce the City Charter. One has to wonder about Osten's motives in support of the political profiteers destroying home rule.

Osten's State Senate biography cites service as "president of the Correction Supervisors' Council of CSEA/SEIU Cathy worked tirelessly to directly represent more than 600 professionals in the Corrections Department." Sounds like Osten's slapping a political high five with bill-killer Lori Pelletier, head of the state AFL-CIO who claims "What this bill is about is making municipal employees second-class citizens." Pelletier prefers to make Bridgeport taxpayers second-class citizens whose pockets are picked by the political profiteers she supports.
Here's what's really going on: Tom McCarthy, president of the City Council, works at the pleasure of Mayor Bill Finch in violation of the City Charter as deputy director of Labor Relations. Pelletier wants a cozy relationship with McCarthy because he serves a dual role approving labor contracts as head of the legislative branch that he also negotiates as a municipal employee at a six-figure salary. His office also hears labor grievances. So not only does McCarthy negotiate labor agreements, approves labor agreements, his office also hears labor grievances.
So that's the convenient part Osten and Pelletier don't want to share.
Also working against the bill the municipal lobbying group Connecticut Conference of Municipalities that has received hundreds of thousands of dollars in taxpayers dough while Bill Finch has been mayor. Finch is a past president of CCM.
Bridgeport State Rep. Jack Hennessy, in a plea for public policy sanity, issued this testimony last Friday before the legislature's Planning and Development Committee of which Osten is a member promising to kill good government legislation.
The purpose of this legislation is to close a loophole in state statute 7-421. (e)

Statute 7-421. (e) clearly states a municipal employee cannot serve on a municipal board of finance. It states any municipal employee can serve on any governmental body of the town except any body which has responsibility for direct supervision of such employee. But since we are a 'Home Rule' state, there is also provision in the statute for the town to decide for themselves if they want to adhere to this restriction in their municipal charter. The state lets the town decide. But if the town does decide to restrict it, it can and, in most cases does because of the inherent conflict of interest. Contrary to what the opposition is saying, this is the current law and has been the law of the land for many decades. The debate whether this restriction infringes on municipal employees right to serve happened in the past and it was deemed necessary a long time ago. The opposition ignores the fact this ban is already in place. Nobody's vilifying anyone.

H.B. 5886 simply extends an already existing prohibition regarding boards of finance and, logically enough, extends the ban to municipal legislative bodies that serve the same function as a board of finance. This is not an action or statement against any city employees as opponents spin it. It is a logical effort to enforce and protect the separation between the executive and legislative bodies of a municipality. This same separation exists in our state constitution prohibiting members of the legislature from being a state employee. Likewise, our US constitution prohibits members of congress from working for the federal government. This bill simply closes a loophole in state statute for municipalities that do not have a board of finance and has a provision in their city charter prohibiting city employees from serving on the city council that acts as a board of finance.

If this bill were to become law it would directly affect 24 municipalities in the state. Of these 24 municipalities Bridgeport is the only one that is in violation of their city charter. The rest of the municipalities, although they could due to the loophole in state statute, do not allow city employees to serve on their city council. So if this bill were to become law, its effects would only be felt in Bridgeport. Currently there are five city employees serving on the city council in direct violation of our city charter. The opposition to this bill says this will prevent many people from running for government. That is a lie and a complete distortion that unfortunately is being accepted at face value. This bill has got nothing to do with municipalities that have a board of finance. I would like to point out this bill would have no effect on the town of Sprague because they have a board of finance. And the 24 municipalities that do not have a board of finance and have a restriction in their city charter prohibiting city employees from serving on their legislative body, the only one it would affect is Bridgeport. Bridgeport is the only one of the 24 that violates its own city charter. Rather than the thousands the opposition claims this bill will unfairly disenfranchise, presently, this bill will only affect five people in Bridgeport that are city employees and city council members, serving in direct violation of our voted by the people of Bridgeport by referendum city charter.

The opposition says the purpose of this bill is to vilify city employees. That is ridiculous. The purpose of this bill is to allow the voice of the people of Bridgeport to be heard and have our city charter empowered and have a city council that does not have a real or perceived conflict of interest.