You know there's a battle when an incumbent state representative takes a two-week unpaid leave from his six-figure city government job to hold on to his paid elected position. That's what mayoral appointee Charlie Stallworth has done to fend off the self-styled piranha of city politics Maria Pereira, a member of the Board of Education, who's campaigning full time to try to oust Stallworth, also a city minister. Praise the Lord because this is a contest to watch leading to the August 9 Democratic primaries.

Close advisers to Mayor Joe Ganim who were initially dismissive of Pereira now believe Stallworth is vulnerable to Pereira, an incessant retail campaigner who's knocking on doors running as an outsider against party insider Stallworth, one of Ganim's first appointees following his historic comeback as mayor. Stallworth runs the Small & Minority Business Resource Center. It was in Stallworth's East End church on January 1, 2015 that Ganim issued his first public apology following his 2003 conviction on public corruption charges that removed him from office. One year ago Ganim's comeback campaign had taken on a life of its own led heavily by African American voters who gravitated to Ganim's second-chance message that carried him to a September Democratic primary victory over incumbent Bill Finch on his way to a hefty general election win.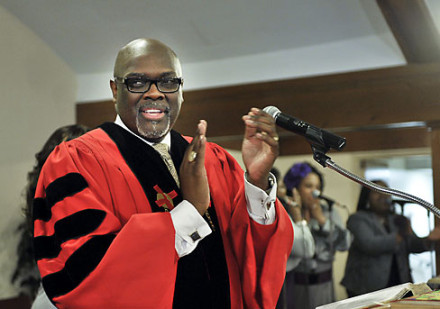 Pereira and Stallworth both supported Ganim, but Pereira quickly had a falling-out with Ganim after his election win over education issues. On the surface, the heavily African American district that includes the Wilbur Cross and Hallen precincts should be advantage Stallworth who has represented the district since 2011 when he won a special election to replace long-time legislator Chris Caruso who vacated to accept a gubernatorial appointment in the state Department of Labor.
Pereira set her sights on Stallworth in part because of his support of charter schools that are anathema to Pereira who asserts they suck needed finances from traditional school districts. Charters receive public funds but operate independently of neighborhood schools.
Pereira has sharpened a base of support in the Upper East Side Hooker School precinct doing it the old fashioned way of knocking on doors to engage neighbors in bread and butter issues. She's also a high-octane personality unafraid to speak her mind, which has led to a number of bone bruises with political activists who've worked with her.
Connecticut's 126th State House District is the most schizophrenic geographically in the city, running from the Upper East Side, across the Pequonnock River to take in portions of the North End including the Lake Forest area.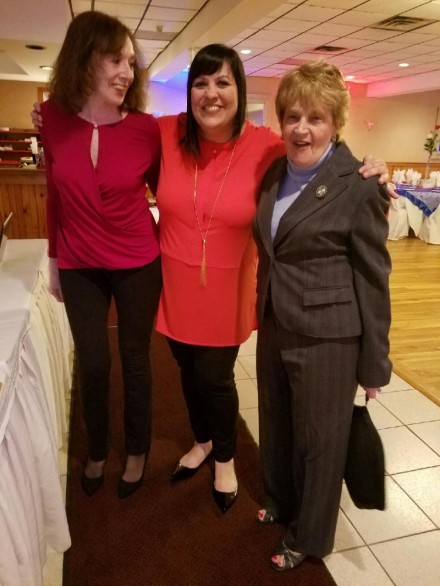 Other things are in play here. The State House district is split over two State Senate Districts. As a result, Pereira finds herself supporting the two state senators representing Bridgeport who are battling against party-endorsed opposition: Marilyn Moore against City Council President Tom McCarthy and Ed Gomes against Dennis Bradley, president of the Board of Education.
Absentee ballots could be a factor in all these races. With the August 9 Democratic primaries less than two weeks away, the Town Clerk's office has so far processed more than 1,000 absentee ballot requests. How many will return?
OIB readers: who do ya think will win? Primaries are strange birds, different than higher-turnout general elections. Primaries are all about identifying your friends and dragging them out. Less than two weeks. Stay tuned.