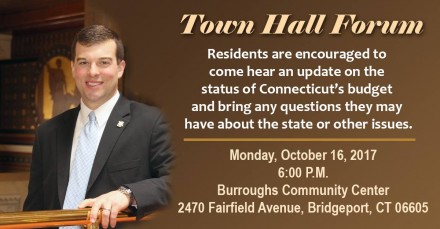 Good grief, nearly four months without a state budget. What gives? State Rep. Steve Stafstrom will provide an update on the give and take of the longest budget stalemate in state history. The forum will take place Monday, 6 p.m. in the Burroughs Community Center, 2470 Fairfield Avenue.

Democratic and Republican state legislative leaders are trying to find some common ground on a spending plan that can be swallowed by Governor Dan Malloy who vetoed a Republican-passed state budget. Republicans and Democrats each have 18 members in the State Senate. Dems hold a fragile majority in the State House.
Meanwhile the slowed spigot of state dollars to municipalities is blowing holes in local budgets with many school systems and social service organizations feeling the pain.