Two weeks from key Democratic Town Committee district primary battles, two members of Bridgeport's state legislative delegation are stepping up for their respective party supporters on opposite sides in the Black Rock/West End 130th District. State Rep. Steve Stafstrom is backing the incumbent slate of activists while State Senator Marilyn Moore supports a mix of veteran and newcomer insurgents.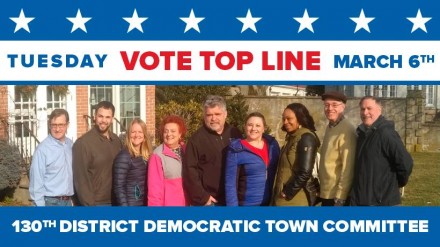 Stafstrom is pitching the slate of  Eric M. Amado Jr., Scott Burns, Joy A. Cline, Anne H. Larcheveque, JoAnn Manzo, Michael S. Meehan, Thomas A. Mulligan Jr., Daniel S. Roach, Shaquana Shaw. In video above, taken at a slate fundraiser at Port 5, Stafstrom emphasizes the "big tent" party and standing up for progressive values. The district is a key base of Stafstrom's support.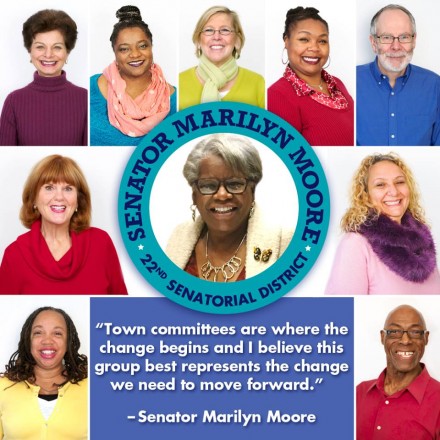 Moore supports the challenge slate of Shaurice Bacon, Gregory Blake, Lynda Bluestein, Donna M. Curran, Dione T. Dwyer, JoAnn R. Kennedy, Michael R. Raleigh, Jenny Valencia, Diane M. Vulcano.
In a Facebook post Moore declares "Positive, energetic, and thoughtful change is taking place in Bridgeport, on the City Council, and now the DTC. If Bridgeport is to rise up, we need a new voice, a diverse voice, and a voice that speaks to the needs of all residents of the community. Town committees are where the change begins and I believe this group best represents the change we need to move forward."
Moore, who represents the 130th District in the State Senate, is being pushed by some political activists to run for mayor in 2019. Moore is seeking reelection to her senate seat this year. She's well positioned for reelection.
The 130th District has a diverse configuration of voters including some of the highest assessed homes in the city as well as the P.T. Barnum public housing complex and portion of working class West End.
Both sides are working it hard. Absentee ballots could be a deciding factor, particularly in the Aquaculture precinct. Democratic electors in the district can choose from any 9 of 18 candidates so it's possible a split could take place.