If you want someone going door-to-door on behalf of a candidate for public office, Black Rock's Pete Spain gets right to the point as he does in this commentary highlighting City Council President Tom McCarthy's "corrosive effects of conflicts of interests to our government." McCarthy is challenging incumbent State Senator Marilyn Moore in an August Democratic primary in Connecticut's 22nd District covering all of Trumbull and portions of Bridgeport and Monroe.
As Upton Sinclair wrote, "It is difficult to get a man to understand something, when his salary depends on him not understanding it." Bridgeport City Council President Tom McCarthy is a lawyer who doesn't seem to understand the corrosive effects of conflicts of interest to our government and our shrinking government coffers.

Under McCarthy's eight-year-plus watch over the Council, Bridgeport has found itself in a $20 million budget hole this year. Led by McCarthy, the City Council recently approved next year's budget unanimously. That budget raises the city's current mil rate an unprecedented 29%–from 42.198 in 2014-2015 budget to 54.37 for 2016-2017 budget. After passing the budget unanimously, McCarthy and six other members of the City Council voted against the mil rate increase; pure political tomfoolery that's disingenuous, to say the least.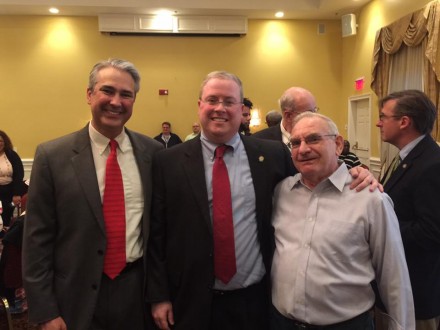 Up until recently, President of Bridgeport's City Council, Tom McCarthy depended on his six-figure salary, with benefits, from the City of Bridgeport. He served as the City's Deputy Director for Labor Relations, reporting ultimately to the Mayor. This was in direct violation of the City Charter and contrary to prevailing "good governance" practices. Current state and federal laws prohibit federal and state employees from serving in their respective legislative bodies. Of course! Otherwise, public employees might end up voting on their own department budgets, giving themselves or their political allies special treatment and powers.

In a 2015 article in the Connecticut Post, then Bridgeport Councilwoman, Trish Swain, Democrat, was quoted, "… I have rarely seen him [McCarthy], if ever, disagree with something that is being proposed to us. … And you can't help but wonder, is that because he works for the city?"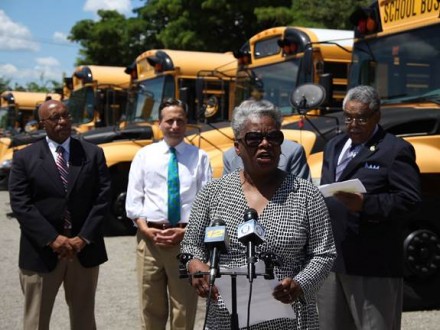 And now, Tom McCarthy is running for State Senate in the 22nd District, representing Trumbull and sections of Bridgeport and Monroe.

If Tom McCarthy comes looking for your support to become your State Senator, consider asking him these questions:

How can it be okay for Bridgeport City employees to vote on their own department budgets as members of the City Council? This is a violation of the Bridgeport City Charter and good governance practices, is it not?
How come you, Mr. McCarthy, approved last year's budget when it left the city in a $20 million hole? Didn't do your homework? Duped? Just went along to get along? How have you provided a "check and balance" on the executive in Bridgeport? How would you do so in Hartford?
Why in a recent year did your salary for your city position increase $15,000? Why was that raise not made public until the next year's budget came out?
Why in a recent year did you spend more than the maximum annual stipend for City Council members of $9,000 with impunity? Are there any public records of your expenditures? Where did those dollars go?
What about the $600,000 driveway in Stratford that Bridgeport paid Manny Moutinho to build to, yes, Manny Moutinho's coastal estate? You are the co-chair of the Airport Commission that approved that, yes? Has your commission issued a final report on "Driveway-gate?" Or was that impossible since former Mayor Finch had reportedly received thousands in campaign donations from Moutinho and his family?

Don't we deserve to know the honest, complete answers to these questions? After all, we paid for, and are likely still paying for, McCarthy's reign of rubber stamping with our tax dollars. Even fellow Connecticut residents, outside of Bridgeport, pay for this nonsense, because our city receives more than half its funding from the state and federal government.

The fact is that during his over eight-year tenure as City Council President, Tom McCarthy did Bridgeport Mayor Finch's bidding, turning the City Council into a reliable rubber stamp for the mayor. When dismissed from his powerful city job earlier this year, McCarthy, with his lawyer's help, secured severance pay and 18 months of health insurance. He'd been earning a good salary and benefits in violation of the city charter, protected by the administration he'd served during regular business hours in City Hall and simultaneously on the City Council. But that wasn't enough, evidently.

There are still city employees serving on the City Council today. Thanks to State Senator Marilyn Moore, a bill passed the State Senate unanimously that would have ended this conflict-of-interest in Bridgeport. Unfortunately, the bill was kept from a vote in the lower chamber. Note: Before Senator Marilyn Moore, the conflict-of-interest bill had never gotten to a vote in the State Senate. Her predecessor in the State Senate, Anthony Musto of Trumbull, scuttled the bill from a vote. And so it is not so surprising that Mr. Musto himself was a delegate supporting McCarthy over Moore on May 19th at Testo's in Bridgeport.

The conflict-of-interest issue was a major plank in Marilyn Moore's winning campaign over Musto two years ago. Senator Moore delivered what she promised. She continues to work with members of the Bridgeport delegation to bring back the bill and to make it law–for the greater good.

The shameless conflict-of-interest record of McCarthy's tenure on the City Council, at the cost of good governance and a skyrocketing mil rate, makes McCarthy unfit to represent our district in the State Senate. As a taxpayer in Bridgeport with friends in Trumbull and Monroe, I have to ask: Haven't we been hurt enough by McCarthy's so-called "public service?"

Don't we want and deserve representation by Senator Marilyn Moore, who has independence, who fights for the greater good of all her constituents in our diverse district, and is a trusted leader who carefully manages our shrinking public budgets and plans for the long term?

Enough with the mismanagement that serves no one but the insiders. More of that and Tom McCarthy are the last thing we need in Hartford.