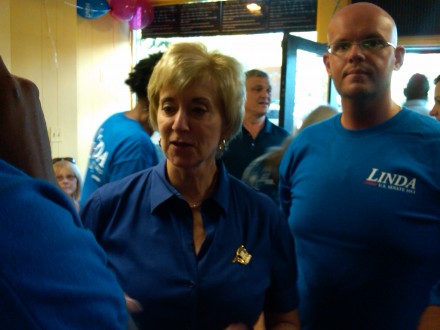 Former Bridgeport Republican Town Chair John Slater is vying for vice chairmanship of the state GOP organization setting off a debate over gender politics, according to a story by CT Post reporter Neil Vigdor. If elected by State Central Committee members Slater would hold the number-two slot to state Chair J.R. Romano.

From Vigdor:
Backers of the incumbent vice chairwoman, Wilton's Annalisa Stravato, fear that her potential ouster by hard-charging former Bridgeport GOP boss John Slater could perpetuate the narrative woven by Democrats that men rule the Republican Party.

… Slater's supporters, which include a number of women on the Republican State Central Committee, say that the June 27 leadership vote should be based on merit, not gender. They say Slater has distinguished himself in Bridgeport–the equivalent of Siberia for Republicans–both through fundraising and organizing events, including one that brought a Benghazi attack survivor to the state's largest city last year.
Full story here.