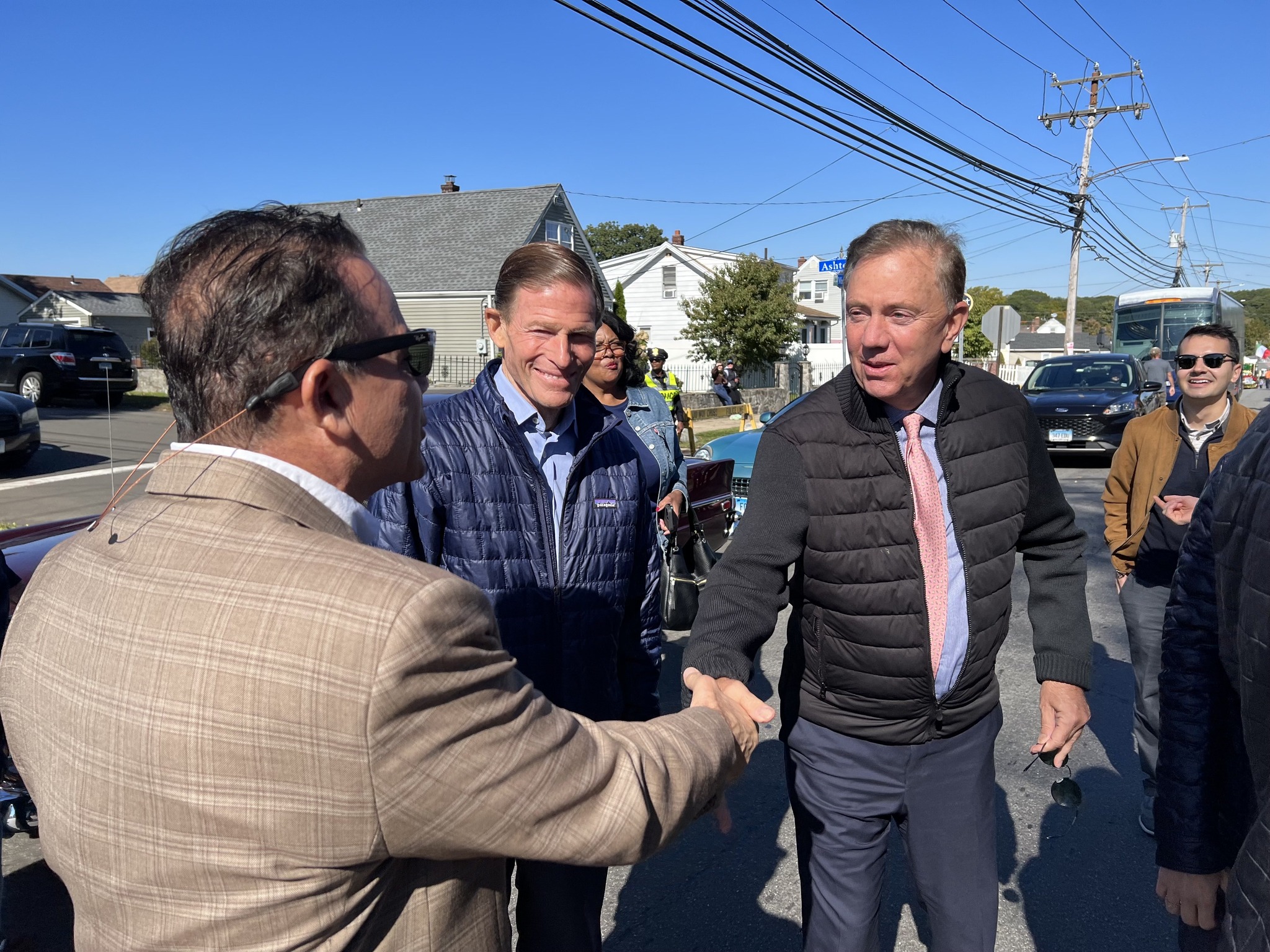 The general election to decide state and federal offices is four weeks away, but Connecticut's most populous city once again does not disappoint for offering a tasty appetizer one week from today featuring the Democratic primary redo between incumbent State Rep. Jack Hennessy and City Councilman Marcus Brown.
The Hennessy and Brown camps and, for that matter, voters in Connecticut's largely North End 127th State House District must wonder when this will all end. The campaign has pivoted like a seesaw but now back to the midpoint of both ends after Superior Court Judge Barry Stevens ordered a shotgun do-over from the razor-tight August 9 primary, lending the camps less than two weeks to churn out a vote.
Hennessy's absentee ballot operation kept it close in August with Brown taking the walk-in vote handily. This thing has dragged out so long that absentee ballots for November don't state the name of the Democratic candidate.
No matter the re-do outcome Hennessy does occupy a November ballot spot on the Connecticut Working Families Party line so even if Brown prevails the gladiators will clash again.
On November 8 Governor Ned Lamont is defending his record against his 2018 Republican opponent Bob Stefanowski who needs something dramatic to change the course of his weakly messaged candidacy. Multiple polls show Lamont with sizable double-digit leads, backed largely by women anathema to the Supreme Court overturning Roe v. Wade, something Lamont is hammering hard in his messaging.
Senator Richard Blumenthal is in a similar position against Republican Leora Levy, the phantom Trump-acolyte candidate who splashed large defeating Themis Klarides in the August primary but has crashed the bottom of the pool in the general election.
Remember that Chi-Lites song, Have You Seen Her? "Tell me, have you seen her?" Levy's become the ghost general election candidate.
It's like her handlers have said she's so radioactive to the ticket maybe if she goes six feet under it will raise up everyone else.
Lamont, Blumenthal and Congressman Jim Himes, challenged by Republican and Independent Party candidate Jayme Stevenson, campaigned in Bridgeport Sunday at the Columbus Day parade.
Listing of all candidates