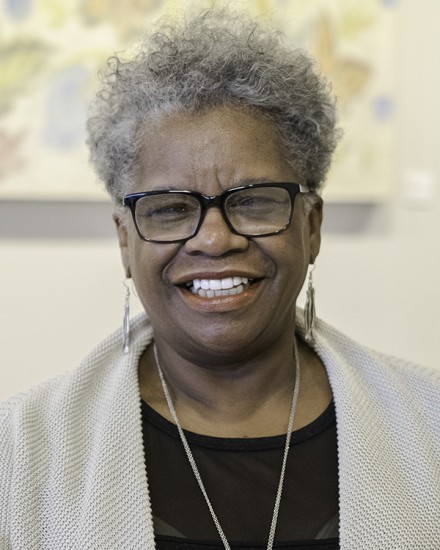 On Sunday, elected officials for City Council, Board of Education and sheriff positions received the oath of office. State Senator Marilyn Moore has a challenge for the incoming class of council members: "walk a path that lifts the entire city up and that they make informed decisions and not just political ones." Moore is being urged by a number of city activists to run for mayor in 2019.

Moore commentary:
Tonight, December 3, newly elected council persons were sworn in to serve their respective districts in Bridgeport. Congratulations to all who step up to serve our city and not themselves. Nearly half are neophytes to the world of politics and bring energy, hope, diversity and new ideas to a council that has often been called a rubber stamp of the administration and not of the people whom they serve. This mix of old and new have an opportunity to rise above the negativity of Bridgeport politics and serve the bidding of the people whom they represent. I challenge them to walk a path that lifts the entire city up and that they make informed decisions and not just political ones.

There is a cloud that lingers over our city and it's created and sustained by the politicians and businesses who come to the city to take and do not give back. Many believe it can't change, but it can. I believe we can change for the better despite the black eye we wear for the unscrupulous politics that many consider as business as usual for our city. This past week, Judge Barbara Bellis ruled for the second time that there would be another election for the North End of Bridgeport's city council seats. The first recount was caused by one absentee ballot that appeared from nowhere, which is reminiscent of the Tisdale for Mayor campaign when a bag of ballots mysteriously appeared from nowhere after the polls had closed. Add to these incidents, the Chairman giving marching orders to the police chief, and then the brazen rebuff of a Judge's request to appear in court regarding his involvement with absentee ballots for the re-election. It's no wonder why our residents question who are the laws for? Bridgeport's perceived dysfunctions are further fed by the appearance of our top elected official traveling around Connecticut campaigning with personnel and resources paid for by taxpayers' dollars. Let's do better when we elect people to represent us. And let's challenge this group of Council members to represent and answer to the people who elected them.

I strongly believe we are on the road to building a better Bridgeport and this new group of council members can lead us. I challenge our residents to monitor the process, attend council meetings, and evaluate their performance; if they don't represent you with the honesty, transparency, and the respect you deserve don't re-elect them.