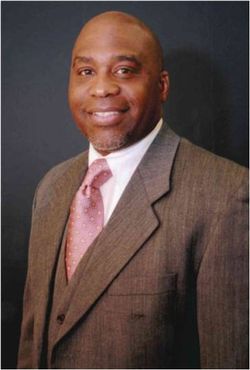 A coalition of political activists including the Connecticut Working Families Party and Bridgeport Education Association that represents city school teachers have fanned out across the city to try to secure signatures to qualify a Democratic challenge slate against endorsed candidates for Board of Education. A lot is riding on this for both Mayor Bill Finch and future initiatives of Superintendent of Schools Paul Vallas if the Connecticut Supreme Court overturns a lower court ruling that he lacks proper legal certification to serve.

Monday night the 90-member Bridgeport Democratic Town Committee endorsed for school board seats Rev. Simon Castillo, pastor of Good Shepherd Christian Church, who serves on the city Police Commission, Brandon Clark, a teacher with Achievement First Bridgeport Academy, and Katie Bukovsky, an education marketing professional for MDR, a Dun & Bradstreet company, active at Black Rock School.
An opposition school board slate has taken out petition sheets to hustle the more than 2000 certified signatures from registered Democrats required to run a September primary. East End City Councilman Andre Baker, former City Councilman Dave Hennessy, a retired school teacher, and Howard Gardner, an ex-candidate for City Council, are being assisted by a coalition of campaign operatives from the Working Families Party, Bridgeport Education Association and members of the Democratic Town Committee opposed to the endorsed slate. Taylor Leake, communications director for the Connecticut Working Families Party confirmed the organization is furthering the petition drive with assistance from the Bridgeport Education Association. BEA Vice President Rob Traber is a veteran of campaign petition efforts. August 7 is the deadline to return petition papers.
The WFP currently has three of its members on the Board of Education including Sauda Baraka and Maria Pereira up for reelection in November. If the challenge slate manages to win the primary it will further the WFP goal of alliance control of the school board. The BEA and WFP have worked together on a number of initiatives including defeat of last year's ballot question calling for a mayoral appointed school board. The BEA has also been a financial supporter of WFP campaigns.
Democrats currently hold a 5-4 advantage on most contentious school board votes over members of the WFP opposed to Finch and Vallas.
Former City Council President Lisa Parziale and former State Senators Ed Gomes and Ernie Newton announced their support for Andre Baker for school board at the convention Monday night. They will be helping the challenge slate. Baker's name was placed into nomination but support for endorsement came up short. Baker, a critic of the Finch administration from his council seat, has added prestige to the primary quest. He brings a base of support from the East End where he also operates a funeral home.
The nine-member school board will have a new look following the November election. Incumbent Democratic school board candidates Tom Mulligan, Leticia Colon and Bobby Simmons are not seeking reelection. Beleaguered Bridgeport Republicans will try to win back the two minority-party representation seats they lost to the WFP four years ago.