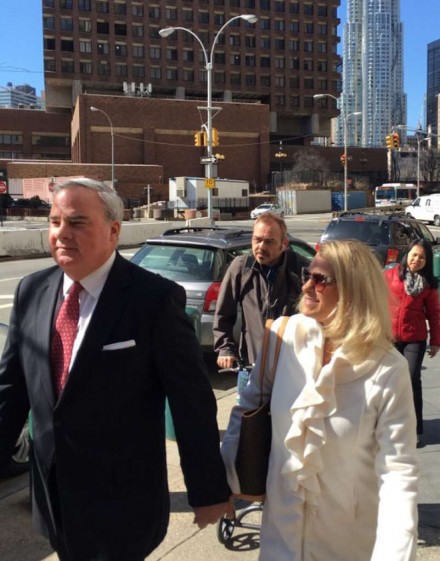 At least he got his old number back. Did he disappoint his old cellies from PA? From Ken Dixon, CT Post:
Rowland's bid to overturn a 30-month prison sentence for campaign fraud was a long shot for the former popular governor, who resigned in the middle of his third four-year term in 2004 amid a pay-to-play investigation that led to massive changes in the state's campaign-finance system and his first stint, a 10-month sentence, in a federal prison camp in Loretto, Pa.
In June, the U.S. Court of Appeals for the 2nd Circuit in New York City rejected Rowland's appeal of U.S. District Court Judge Janet Bond Arterton's March, 2015 sentence, charging that the federal Justice Department improperly prosecuted him for working behind the scenes for the failed 5th District congressional campaign of Republican Lisa Wilson-Foley in 2012. A jury found Rowland guilty of campaign fraud, conspiracy and obstruction of justice on September 19, 2014.
Read the full story here.