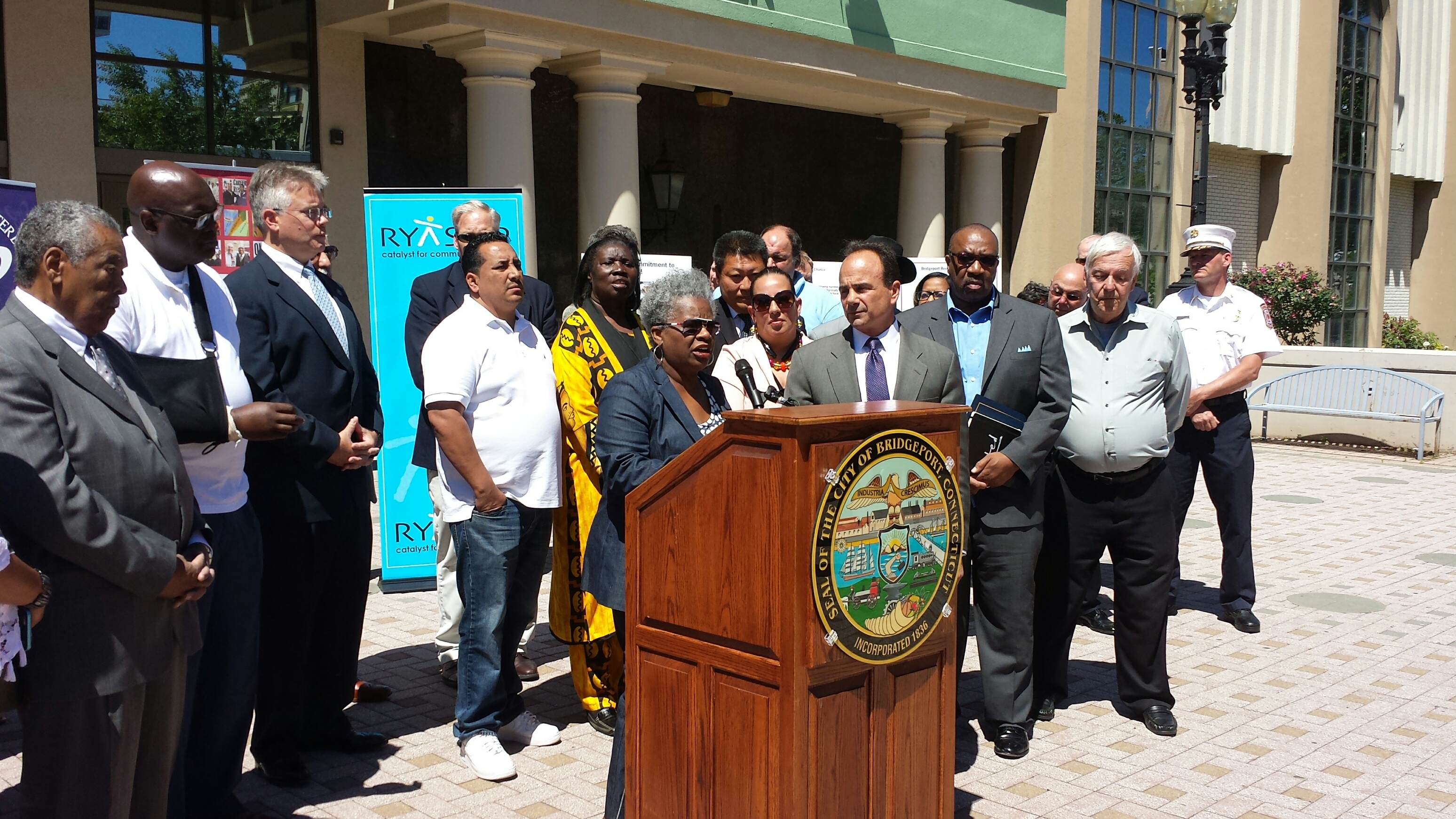 If ya wanna roll out gaming proposals, you got it on Tuesday when four sponsored bills will be the subject of public hearings 10 AM, Room 1E of the Legislative Office Building in Hartford. In totality you have all kinds of heavy-duty gaming interests poised for the public hearings armed with lobbyists, lawyers, flacks and spin.
Among them, "creating a competitive bidding process for a resort-casino." MGM Resorts has proposed a $675 million waterfront destination at the Steelpointe Harbor redevelopment area. MGM has launched a Bridgeport Be Heard! campaign to rally supporters to the public hearing before the Public Safety and Security Committee co-chaired by State Senator Dennis Bradley who supports an open, competitive process for gaming proposals.
Bridgeport's eight-member legislative delegation supports an open process including State Senator Marilyn Moore, Mayor Joe Ganim's chief reelection opponent. If there's one thing Moore and Ganim agree on it's a gaming destination for Connecticut's largest city.
The rub is the 25-year-old gaming monopoly the state accorded Connecticut's two tribal nations that operate Mohegan Sun and Foxwoods. The state receives 25 percent of the slot take in exchange for granting exclusivity. Supporters of an open process assert the state is leaving hundreds of millions on the table with a dwindling slot take. What's wrong with an open process to examine the best financial and jobs deal for the state?
The tribal nations enjoy potent support, particularly in eastern Connecticut where their respective casinos toil. They want the monopoly to expand.
MGM has a casino in Springfield, Mass. The tribes want to protect its gaming share with a casino in East Windsor.
MGM is positioning for a destination in Bridgeport to attract the Fairfield County market.
Governor Ned Lamont says he wants something big for Bridgeport. Is there a deal to be made here? Meanwhile, the positioning endures.
Tuesday's public hearing agenda and links to bills follow:
Public Safety and Security Committee
PUBLIC HEARING AGENDA
Tuesday, February 26, 2019
10:00 AM in Room 1E of the LOB
I. BILLS FOR REVIEW
1. Proposed S.B. No. 11 AN ACT CONCERNING THE AUTHORIZATION OF A CASINO GAMING FACILITY IN EAST WINDSOR.
2. Proposed S.B. No. 17 AN ACT AUTHORIZING SPORTS WAGERING, INTERNET GAMBLING AND INTERNET KENO.
3. Proposed S.B. No. 665 AN ACT CONCERNING SPORTS WAGERING.
4. Proposed H.B. No. 7055 AN ACT CREATING THE CONNECTICUT GAMING COMMISSION AND CREATING A COMPETITIVE BIDDING PROCESS FOR A
RESORT-CASINO.