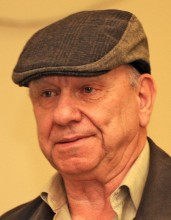 Public Facilities Director John Ricci has a reputation for helping his friends. You might add his employees to the list as well. Jennifer Gondola, who made news in 2012 when New Haven police confiscated her phone after she filmed a police arrest, was charged this month in an alleged drug-sale conspiracy. Ricci, her boss, assisted her release on bond.

CT Post reporter Brian Lockhart has more on this.
Could you count on your boss to bail you out of jail?

What if you were caught up in a months-long investigation into the sale of narcotics by four different police departments?

Longtime Bridgeport municipal employee Jennifer Gondola got help from a key department head when arrested earlier this month for allegedly selling heroin and crack cocaine near a day care canter.

Her supervisor, new Public Facilities Director John Ricci put $1,600 on a personal credit card to help secure Gondola's release.
Full story here.