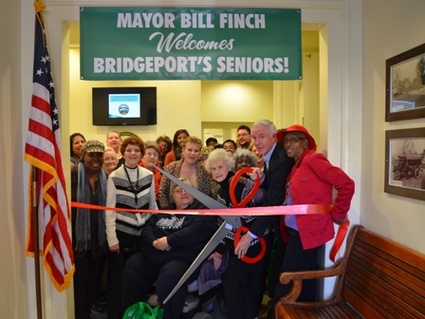 On Monday, Mayor Bill Finch and hundreds of seniors celebrated the grand opening of the new Eisenhower Senior Center, 307 Golden Hill Street Downtown.

In addition to the current offerings–exercise, ceramics and line dancing–the new center also offers Zumba, Jazzercise, ballroom dancing and cardio classes. Seniors will continue to be able to access the swimming pool in the old senior center through the Elm Street entrance at all times.
Local developer Phil Kuchma, in partnership with the city, renovated the building into the new Senior Center.
"This new facility will provide our City seniors with enhanced services and expanded programs in a beautifully renovated building," said Finch.