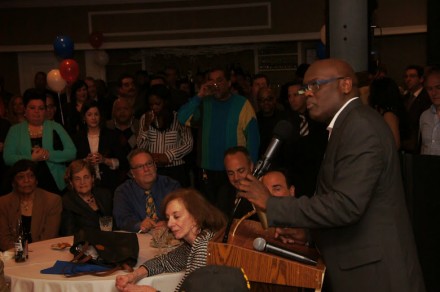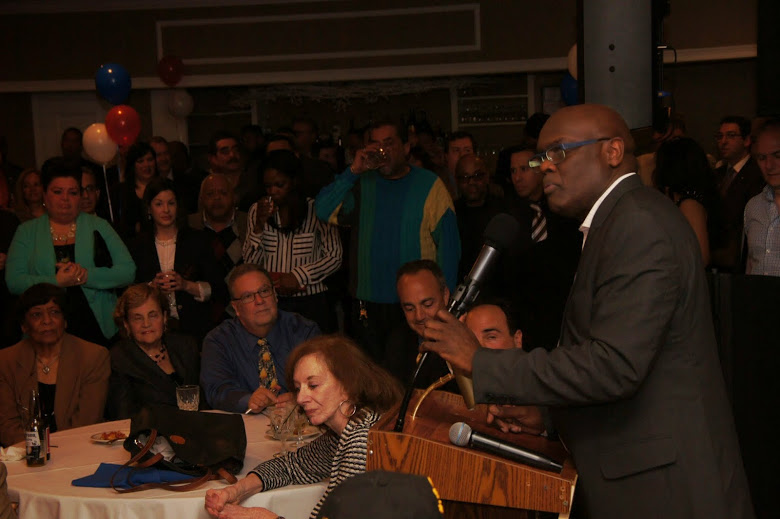 State Rep. Charlie Stallworth, an early Joe Ganim appointee who left city service about a year ago after a falling-out with the mayor, has returned as a consultant to the Civil Service Office with the task of recruiting minority candidates for an upcoming police test. He'll be paid $2,500 for the next month with a push to attract more Bridgeport residents. Stallworth's new role helps to rehabilitate Ganim's relationship with Stallworth, a city minister, while beefing up a gubernatorial campaign message seeking minority support.

In a statement to OIB Stallworth writes, "I'm looking forward to working with the community, community organizations, and individuals to connect with persons in minority communities who have an interest in law enforcement. The next 30 days or so will be an exciting time. This is good for the community and a good effort on behalf of the city."
The timeline to bring a new police class on board given the testing and background check process is expected to be completed by the end of the year. Ganim's Communications Director Rowena White shared the following about Stallworth's role and the testing timeline.
Charles Stallworth will be assisting Civil Service with identifying and recruiting qualified and diverse and minority candidates for the entry level Police Officer Exam #2350.

His consulting contract runs April 23-May 21; he will receive $1,250 upon commencement and $1,250 upon completion.

Scope of consulting includes grassroots outreach to local community groups and organizations to help reach and identify possible qualified candidates. He will share information about eligibility, qualifications and requirements for Candidates through community forums, meetings, events, as well as provide one-on-one information sessions.

April 23 – Exam will be announced.

June 3rd – Candidates must complete the application process.

June 23rd – 2018 Police Officer Civil Service WRITTEN Exam #2350

Week of July 16 – 2018 Police Officer Civil Service ORAL Exam #2350
Stallworth was elected to the State House in a 2011 special election after long-time district representative Chris Caruso was appointed to a position in the State Labor Department by Governor Dan Malloy. Stallworth was an early supporter of Ganim's comeback for mayor in 2015. In Stallworth's East End church, on January 1, 2015, Ganim issued his first public apology about his 2003 conviction on public corruption charges on his way to a historic comeback. Stallworth, a leader in the politically active Interdenominational Ministerial Alliance, emerged as a high-profile Ganim campaign supporter. Ganim rewarded him with a $100,000-a-year job as special adviser to the mayor working out of the mayor's office.
In March 2017, Stallworth resigned as director of the Small & Minority Business Resource Center after being demoted from the mayor's office as part of an administrative shakeup by Ganim in December 2016. Stallworth had joined several black political leaders condemning the rank demotion of Lieutenant Lonnie Blackwell who was accused of fabricating a racial letter within the Police Department. Blackwell denies the charges. Stallworth speaking out was seen as a public swipe at Ganim.
Stallworth's consultant position comes at a time the Ganim campaign for governor hopes to organize turnout in cities for a projected Democratic primary in August. But first, Ganim must make the primary ballot. His path to do that is securing 15 percent delegate support at the state party convention next month or in lieu of that a labor-intensive drive requiring roughly 15,000 signatures from Democratic electors in the state.
Stallworth, meanwhile, faces a Democratic primary challenge from Congressman Jim Himes' former deputy district director Shanté Hanks.