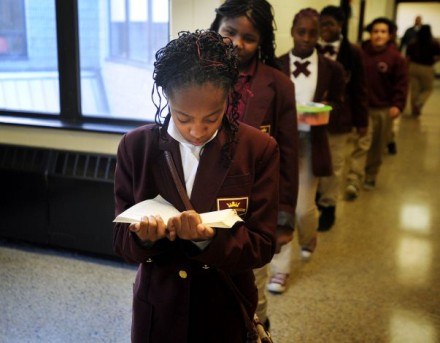 CT Post reporter Linda Conner Lambeck chronicles progress at Dunbar School in the East End.
By now, students all can shout their motto: "Come here every day ready to be respectful, responsible and ready to learn."


The halls are clean and quiet. Upperclassmen at the school of about 300 students wear blazers and ties, presented at a special ceremony last fall. On this morning, the upperclassmen–most of them in blazers–entered the school lugging large project boards for a science fair.
Full story here.