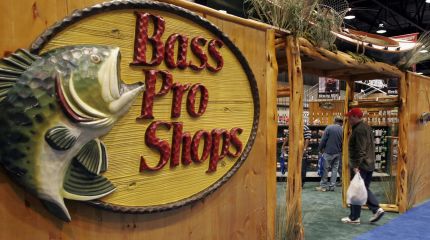 Let's get this Reel Steel party started! Sunday afternoon, local, state and federal officials will officially announce Bass Pro Shops as a major anchor tenant for the Steel Point redevelopment area that has been 30 years in the making to revitalize the city's East Side. Fishing, boating, camping, clothing, and a bunch of other stuff, officials will share details for a 150,000 square foot facility. This is huge news for Mayor Bill Finch and the city. www.basspro.com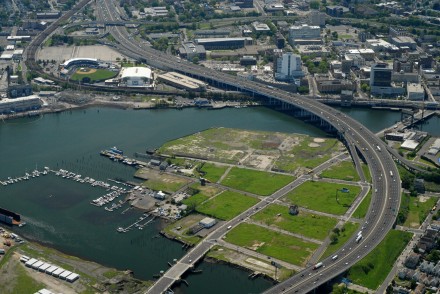 Finch, Governor Dannel Malloy, Congressman Jim Himes, developer Robert Christoph and many others will assemble at the Steel Point site 2:30 Sunday afternoon to unveil the destination point that could lure others to the redevelopment area. City officials expect infrastructure improvements on the site will begin this fall.
The Bass Pro story
In 1971 young Johnny Morris, frustrated by the lack of tackle in local stores, rented a U-Haul trailer and took off across the country filling it with the newest premium fishing tackle he could find.

When he returned home to Springfield, Missouri, Johnny started in the fishing business with eight feet of space in his dad's liquor store which became a popular stopping-off place for local and out-of-state fishermen on the way to the Ozark's famous bass lakes.

A number of these anglers started calling when they got back home wanting Johnny to send them some of his specialized Bass Pro Shops tackle. In 1974, in response to this demand, he printed and mailed his first Bass Pro Shops catalog. Today, outdoor enthusiasts around the world look forward to opening the mail and getting their favorite Bass Pro Shops catalog, while many enjoy visiting and shopping basspro.com.

In 1978, Johnny introduced the first professionally rigged boat, motor and trailer fish-ready package. The Bass Tracker boat "package" revolutionized the marine industry. Huge boat showrooms are featured in every Bass Pro Shops store.

Bass Pro Shops today isn't just fishing. It is an outdoor retail leader in hunting, camping, nature gifts, outdoor cooking, and much more.

From that simple beginning, Bass Pro Shops has become one of America's premier outdoor retailers with destination outdoor retail stores across America and Canada, serving over 75 million sportsmen a year. Each store is unique and offers a truly unforgettable shopping experience–as close to the Great Outdoors as you can get indoors!
More from the CT Post: www.ctpost.com/local/article/Fish-on-Steel-Point-to-get-catchy-tenant-3687071.php