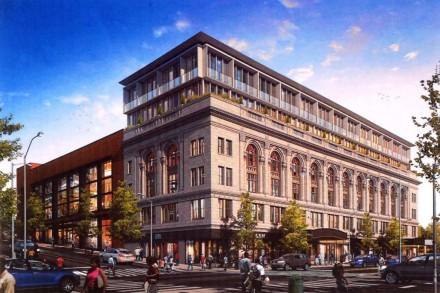 A City Council public hearing will take place Tuesday, September 5 at 7 p.m. in Geraldine Johnson School auditorium, 475 Lexington Avenue, regarding a Land Development Agreement between the city and Exact Capital's proposed restoration of two Downtown theaters as well as construction on adjacent properties featuring more than 800 units of housing. The legislative body is utilizing Johnson School while the council chambers Downtown undergoes renovations.

CT Post reporter Brian Lockhart has more:
Zoning Commission members have authorized the sale of two historic downtown theaters, a nearby hotel and over a dozen other, mostly vacant properties to a New York-based developer.

Monday night's vote was another step forward in Mayor Joe Ganim's aggressive efforts to revitalize a northern section of Main Street that has lagged behind other downtown redevelopment. The sale next heads to the City Council, which is in the middle of reviewing a project contract with prospective buyer Exact Capital.

… Though the sale terms still have to be negotiated with Exact, the tax assessor's office appraised the 17 properties at $5.9 million. Nearly $3 million of that amount is for the shuttered Majestic and Poli Palace theaters and the Savoy Hotel.
Full story here.