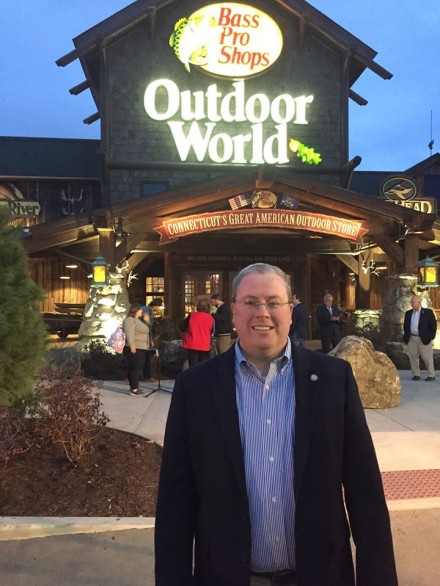 The facts speak to this as well covering Democratic Party endorsements in recent years for high profile races. For example:

In 2015, the Democratic Town Committee endorsed, albeit a close vote, incumbent Bill Finch over Joe Ganim for mayor. Ganim lanced Finch in the primary. Finch became the first incumbent mayor in city history to lose in a primary.
In 2015, Ricky DeJesus won a controversial endorsement over Ed Gomes in the special election race for state senate. Gomes, running on the Working Families Party line, clubbed Dejesus at the polls.
In 2014, incumbent State Senator Anthony Musto won the Democratic endorsement handily. He was defeated by Marilyn Moore in a primary.
In 2013, the three endorsed Democrats for school board lost in a primary. The same year the endorsed candidates for City Council who had primaries also lost.
In 2012, Democratic-endorsed Ernie Newton finished second to Andres Ayala in a state senate primary.
There are more examples.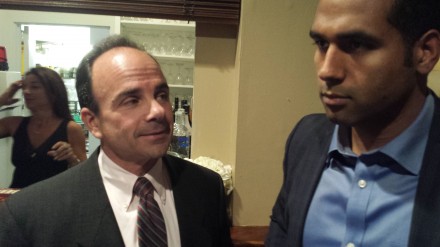 As political operatives gear up for this state legislative cycle, it appears two incumbent state senators Marilyn Moore and Ed Gomes could be pressed hard for the party endorsement by potential challengers. City Council President Tom McCarthy is considering a run against Moore. Board of Education Chair Dennis Bradley is poised to challenge Gomes. Delegates advanced by district leaders and party chair Mario Testa are laden with supporters of McCarthy and Bradley. Conventions will take place in May to endorse candidates. Challengers would wage an August primary.
Bridgeport's so-called party machine at times has acted like a sputtering jalopy with a few blown tires.
Under the best of circumstances the party endorsement means automatic ballot spot, campaign workers and fundraising assistance. Campaigns are all about dear ol' MOM–Money, Organization and Message. Connecticut's Citizens Election Program of publicly funded races has changed the financial landscape for state races. If challengers qualify for state dough they will generally spend evenly with the endorsed candidates, providing resources to potentially stitch together the elements of a successful race. Challenge candidates on both a state and local level (where public financing is not available) have also run effectively against the party establishment as political outsiders.
Maria Pereira, the self-styled piranha of city politics, has often taken a bite out of the political establishment, be it her own races, or candidates she has supported without the party endorsement.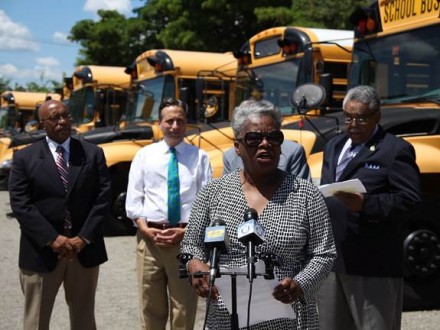 McCarthy and Bradley, if they get in, bring intrigue to the state senate contests.
McCarthy, City Council president for more than eight years, is well liked in his North End council district. A state senate run, however, is a different animal, particularly in Connecticut's diverse 22nd Senate District that covers all of Trumbull and parts of Bridgeport and Monroe. In taking on Musto two years ago in a primary, Moore was able to overcome Musto's strength in his hometown Trumbull by running up large pluralities in Bridgeport. Unknown two years ago, Moore received just over 20 percent of the vote in the suburbs. Now that she has served the district for a term, how much good will has she generated to improve her suburban vote? If she garners additional suburban votes, it places a premium on McCarthy to run much stronger than Musto in Bridgeport where Democrats outflank suburban Dems by about two to one.
Bradley is considered by political operatives an ambitious comer. A handsome smooth talker, the young attorney lost a State House primary to Chris Rosario two years ago but in doing so finished ahead of incumbent Christina Ayala who was under fire for a series of election law violations. Bradley turned around and won a citywide school board seat running on Ganim's line in the Democratic primary last year.
Connecticut's 23rd Senate District covers about two thirds of Bridgeport and a small section of Stratford. As an incumbent, Gomes lost his seat in 2012, defeated by Andres Ayala with party-endorsed Newton finishing a strong second. It appeared Gomes' political career was toast at age 76. But in the strange world of city politics Gomes was resurrected when Ayala was appointed by Governor Dan Malloy commissioner of the state Department of Motor Vehicles. Gomes entered the special election to replace Ayala, lost a controversial endorsement to DeJesus but had secured a line on the Working Families Party and torpedoed DeJesus suffering a series of controversies including back tax and child support issues.
The Democratic Party endorsement certainly is not a foregone conclusion for primary success. Depends on timing, the fire of the respective candidates and dear ol' MOM.